It can be frustrating when you don't experience the results that you are trying to achieve, especially when it comes to your business. If your SEO is not quite what you would like it to be, it may be time to bring in some help. A professional SEO consultant can help you position yourself where you want to be. Here are 5 tips that it is time for a Vancouver SEO consultant for your business.
1. You Never See Yourself in SERP
Over the course of any given day, you are likely to be searching for things relating to your business, so you should be seeing your site coming up occasionally on the search engine results page (SERP), but if you are not, then you have a problem.
You can't expect to be in the number one spot for every single keyword, but if you are using some specific long-tailed ones and still never appear, then you are lacking visibility.  
2. You Have Difficulty Choosing Keywords
On the surface, choosing keywords doesn't seem all that difficult, and actually, it is not, but when it comes to choosing the right keywords, you may be experiencing difficulty.
There are various tools available to help you choose keywords but knowing which ones the best for your SEO strategy can be challenging. This is something that an SEO consultant can help you with. They can help you choose the right keywords and phrases and build content around them.
3. Your Funnel Isn't Working
If people arrive on your site and immediately bounce away instead of following your funnel, then there is something not working right, and a consultant can help you determine what that is. Their abilities involve more than simply helping direct people to your site.
They are also capable of helping you optimize landing pages in order to direct users deeper into your site. Having them go through your funnel increases the likelihood of them taking action on your site.
4. Search Engines are Penalizing You
Google will penalize you for any actions that they consider to be poor practice, regardless of whether they were done purposefully or not.
Because Google's crawlers lack emotional intelligence, they cannot differentiate between mistakes and black hat tactics. This means that you could quite easily be hit with a penalty.
An SEO consultant will be able to keep your business aware of and ready for any upcoming changes to Google's algorithms that might flag your site.
5. You Lack the Time for SEO
Running a business is no simple matter, with so many different things calling for your attention. You have employees to deal with, customers to keep happy, and any number of other little things popping up on a regular basis, all of which leaves you little to no time for SEO. That is perfectly understandable, but you know that SEO is an important tool, and should not be ignored.
That is where a consultant comes in, to handle your SEO while you handle everything else that requires your attention.
These are just a few of the reasons why it might be time to hire an SEO consultant, and there are certainly others, but how many do you need to see before you take action? SEO is an important part of your business, and it definitely requires your attention, so take action to make the most of this powerful tool.
About Marwick Marketing
Marwick Internet Marketing is a Premier Google Partner Agency specializing in Search Marketing (SEO, Google Ads, PPC & CRO). With offices in Vancouver, Victoria and Squamish, Canada.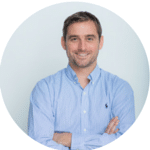 Written by Christian Thomson. Christian is one of Canada's most sought-after digital marketing experts. Well known for helping business owners navigate and dominate the digital landscape. Over the last 15 years, Christian has helped companies, brands, and government organizations drive better results online
Related Posts
Why Your Business Needs Vancouver SEO
Hiring an SEO Agency Vancouver VS an In-House Team