Back in 2015, Google made it possible for users to quickly and easily locate service professionals in their area using their Home Service Ads. By simply entering their zip codes on Google, users could find local plumbers and electricians, for example. As time went on, other services like HVAC and electricians were added.
Not too long ago, Google rebranded their Home Services Ads as Google Local Services Ads, and by the end of 2017, this pay-per-lead platform had reached 30 US markets. The main focus of Google Local Services is on the following services:
Plumbers
Locksmiths
Electricians
HVAC contractors
Garage door service contractors
Recently, Google Local Services has been expanding to include other services in specific markets, such as carpet cleaners. Some California markets include services such as:
House painters
House cleaners
Towing companies
Handyman contractors
General contractors
The Evolution of Google Local Services Ads
What does the Google Guarantee mean?
Where and How do Google Local Services Ads Appear?
What is the Cost of Google Local Services Ads?
Do Businesses Choose Keywords to Target?
How Worthwhile Is It to Use Google Local Services Ads?
How Does One Join Google Local Service Ads?s
What if I Am Not a Contractor?s
It is likely that it will continue to expand into other categories as the program grows and launches in new locations.
The Evolution of Google Local Services Ads
Initially known as "Home Services Ads", the program went through its beta testing in San Francisco in 2015. At that time, to appear in these ads, local businesses were required to go through a screening process to prove that various licensing and insurance requirements were met. Google also required that employees of these businesses undergo criminal background checks as part of their screening process.
When a potential customer was seeking a contractor, they had the option to either call the business of their choice or receive quotes from up to three businesses for comparison. Over time, this has changed, however, and now consumers no longer have the option to request quotes and must simply call the businesses directly.
In 2017, Google expanded beyond California and rebranded to "Google Local Service Ads". Since that time, they have continued to expand and make changes, though one thing has remained a constant: to be "Google Guaranteed" the business must pass Google's screening test, which involves insurance verification, and background checks for employees.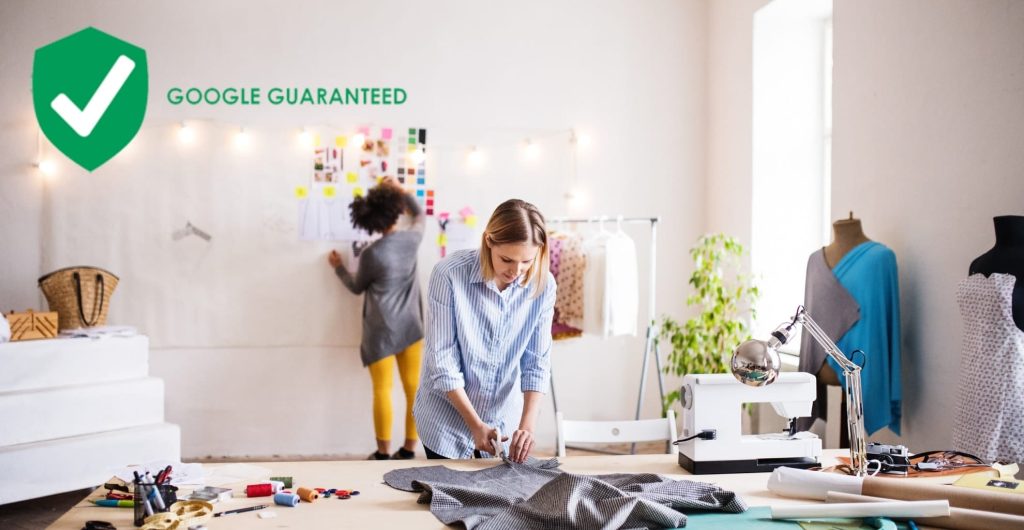 What does the Google Guarantee mean?
Simply put, it is a guarantee of your satisfaction for work done. Should you hire a business through Google Local Services Ads and not be satisfied with the quality of their work, Google will cover claims up to the full amount of the invoice (although there is a lifetime cap of $2,000).
Where and How do Google Local Services Ads Appear?
When the appropriate related keywords are searched, they will trigger the appearance of Google Local Services Ads, which will display at the top of the search results, above AdWords. The format of the ad is such that the company name, rating, city, phone number and opening hours are displayed.
Given that company reviews are displayed, the businesses that are most likely to benefit from these ads are ones that maintain a high review rating and brand awareness.
On a desktop, three Google Local Services Ads will appear, while mobile will display two, though in both cases a link will be present to display a full list on a separate page.
What is the Cost of Google Local Services Ads?
Businesses will create their weekly budget for the ads, after which they will be charged on a per-lead basis, at a variable cost depending on the category and market. Typically, costs will range between $10- $30 per lead. In the event that a listing is not Google Guaranteed for some reason (such as pausing the ad), leads will not be charged. Paused ads do not disappear from the listing, but will be placed lower than paid ads, and their Google Guaranteed badge will not be displayed.
Do Businesses Choose Keywords to Target?
No, but they do choose the categories or types of jobs that indicate the services they offer. Google then decides which keywords are most relevant and the ads will appear in relation to them and the appropriate area. No keyword data is provided by Google to indicate which keywords are being chosen.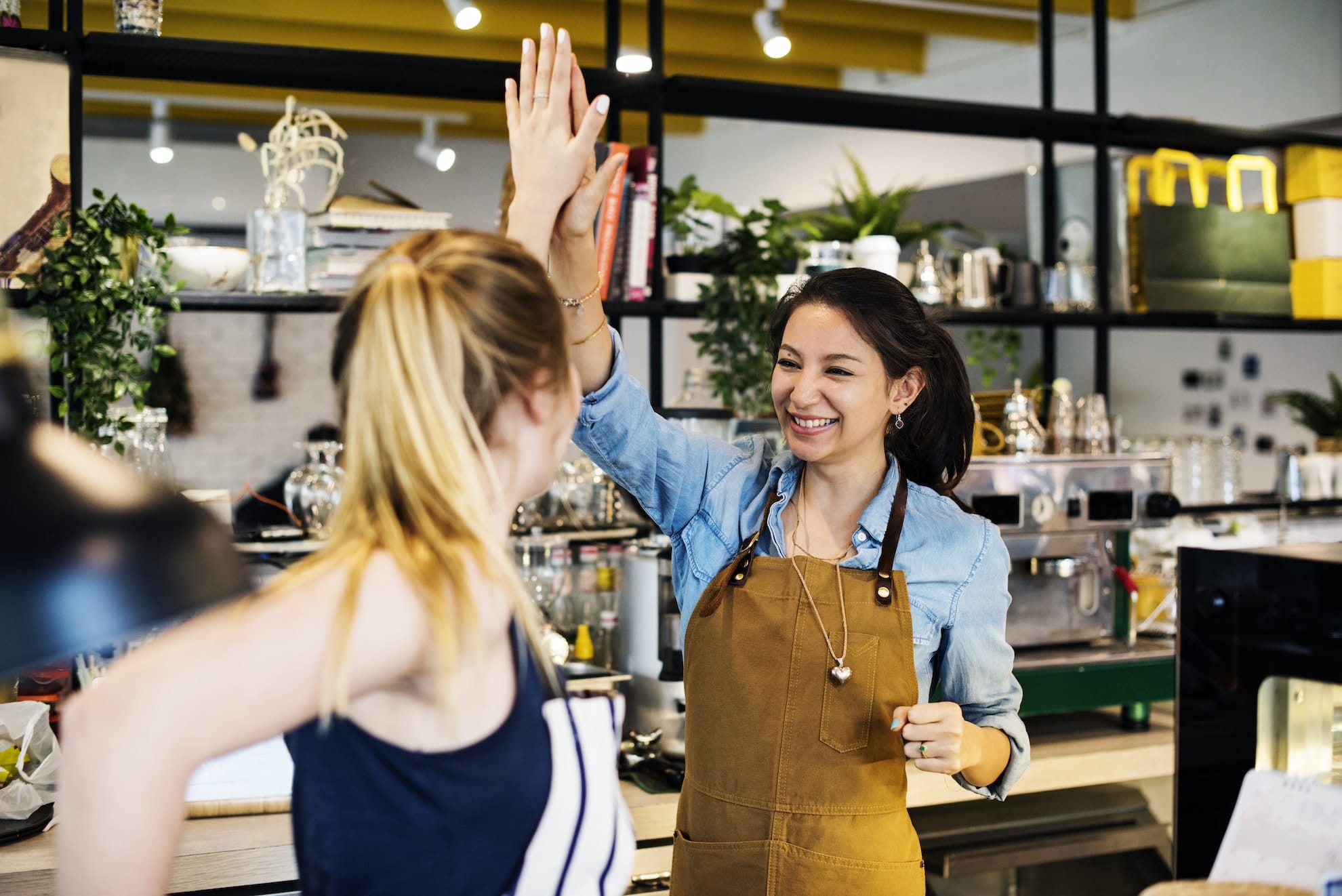 How Worthwhile Is It to Use Google Local Services Ads?
Very.
The sign up is free, and there is no obligation to participate. It may take a bit of work to get set up, but once done, you will be able to determine if the service is a good fit for you.
You should think about signing up, considering the prime location of ad placement and the relatively low cost of the leads. If, however, you find that it is not a good match for your company, simply pause your ad and you will not be charged any further. At that point, your ad will move to the free listings and will most likely retain a higher visibility that other companies in the area that are not participating.
How Does One Join Google Local Service Ads?
The enrolment is quite simple: fill in the form and wait for Google to get back to you.
https://www.google.com/adwords/local-services-ads/
Keep in mind that it is possible for members of the Google Local Services team to attempt to contact you directly, either by phone or email, even though you have not applied, as they expand their service area.
Don't Confuse Google Local Services with Other Products
Google Local Services does have some ties to Google My Business and AdWords, but is actually its own product, independent of any other. This means that if you wish to run a Google Local Services ad and AdWords, they will be handled individually, with their own independent budgets.
Similarly, even though an AdWords account is required for Google Local Services Ads, it is essentially just for billing purposes and to give access to Google Manager Accounts features. It does not allow for any management of your Google Local Services Ads, which has a separate dashboard.
Google Local Services Ads are also often associated with a Google My Business listing, but this is not required. If, however, you choose this option, your Google Local Services Ad will show reviews from the Google My Business listing in addition to those made on the Google Local Services platform.
What if I Am Not a Contractor?
While it is not guaranteed, it is quite possible that Google will be moving forward with other categories at some point. Already, they have Google Local Services Ads running for professions such as pet groomers, photographers and tutors in the San Diego market. As the platform evolves, you may find your appropriate category represented.
Google Local Services Ads is already making a significant impact in local search and there is no reason to believe that it will not continue to grow and evolve over time. Accordingly, this is something that all businesses and search marketing agencies should be investigating and considering for their own advertising efforts.
Marwick Marketing can help you with your Local Marketing and all your other SEO needs. Contact us today and see why we are a Certified Google Partner!
Christian Thomson
LinkedIn
29/10/2018
Christian is a British-born entrepreneur and founder of Marwick. For over 19 years, Christian has successfully helped businesses excel in digital marketing. Founded in 2012, Marwick has grown from a start-up to the 11th Fastest Growing Company in Canada in 2020 and expanded into the UK in 2019.