Welcome to week 3 of 3, where we wrap up our challenge to make some changes and improvements to your website for the new year.
Week one focused on organization and structure, aiming to improve performance and site speed by optimizing files and doing a general cleanup. Week two examined SEO and testing. Now as we move into week 3, we can start to evaluate our progress.
Week 3: Review and Evaluation of Success
The past two weeks covered a number of ways to update, clean up, and generally improve your website. SEO takes time to really show effect, so you will likely need to continue to test and observe, and this week we will look at some key metrics that you can review to help determine the success of the past two weeks.
Day 15: Organic Bounce Rate
Bounce Rate refers to the percentage of users who will visit your site and then leave after a short time without visiting any other pages. In essence, they come to your site and "bounce" away again. If visitors are leaving your site quickly without looking around, you may not be attracting the right audience.
On day 10, we looked at some means to potentially reduce your bounce rate. A normal rate should be roughly between 41% and 55% for most websites and becomes troubling when higher than 70%.
You can measure the bounce rate of your individual pages by accessing Google Analytics and then clicking on Behaviour -> Site Content -> All Pages. This will bring up a list of URLs with various metrics, including the bounce rate. You may also choose Landing Pages in place of All Pages. This will give you insight into the performance of each page, and their contribution to your site's overall bounce rate.
You may also evaluate your bounce rate by device by clicking Audience -> Mobile -> Overview, which will allow you to compare the bounce rates on mobile and desktop.
By examining your bounce rates, you will be able to pinpoint which pages are under-performing, and gain insight into whether your site is properly optimized for mobile.
Day 16: Keywords, as Ranked by Google
In order to see which keywords you are ranking for, log in to the new Google Console and select Performance in the left-hand menu. It will show a list of queries with the number of impressions and clicks. If you find that certain keywords are performing poorly, you can review day 9 for some tips on keyword density and thoroughness.
Day 17: Click Through Rate
In Google Search Console, you can look under Performance to see your average CTR (click through rate), as well as a breakdown by queries, pages, countries and devices. On days 8 and 12, we discussed methods for finding the titles and snippets that would most appeal to users and encourage a click, thus increasing your CTR.
Open Google Search Console and click on Coverage under Index in the left-hand menu. This will show you all the pages that have been indexed, as well as any pages with errors. Days 1 and 2 cover ways to make your pages easier to understand for Google, and thus easier to index.
If you have pages that are not being indexed, they may not be easy to find in the navigation, which you should fix. If the page will still not index, there are some tricks you can try such as writing a post about the page and linking to it, creating a link from your homepage, or sharing the page on social media.
You can also submit the URL in the URL inspection tool in Search Console.
You want to avoid duplicate content, whether it be titles, description, or otherwise. In Google Search Console, you can click Performance followed by Search Appearance to find any duplicates in need of fixing. You may have done this without realizing, so it is worth reviewing.
Congratulations! You have made it to the end of the three-week challenge. You have reviewed and refreshed your site and now all that remains is to watch for the effect of the changes you made, and to consider new ways to improve your SEO.
About Marwick Marketing
Marwick Internet Marketing is a Premier Google Partner Agency specializing in Search Marketing (SEO, Google Ads, PPC & CRO). With offices in Vancouver, Victoria and Squamish, Canada.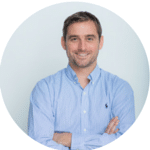 Written by Christian Thomson. Christian is one of Canada's most sought-after digital marketing experts. Well known for helping business owners navigate and dominate the digital landscape. Over the last 15 years, Christian has helped companies, brands, and government organizations drive better results online
Related Posts
21-Day Search Challenge – Week 1 Audit & Analyze your Website
21-Day Search Challenge – Week 2 Test and Track
How Can Google Search Console help improve your ranking in SERPs