The new year is here, and once again it sets people off on a quest to better themselves, making resolutions about their health, their finances, and more. Are you ready for this challenge? No, not for yourself, but for your website.
We are proposing a 21-day challenge– 3 simple weeks– to make some beneficial changes to your website. This is going to be a pretty intensive review of your SEO and will include some experiments to see where various functions can be improved. This is one resolution that you can keep, and which will give you results faster than joining a gym or dieting.
Without further ado, let's jump into week 1 and get the new year off to a great start!
Week 1: Audit and Analyze
For this first week, we'll look at the structure of your site and see where we can make some changes and improvements, taking it day by day.
A well-organized website is bound to perform better than one that is in disarray. Time constraints and tight deadlines will sometimes lead to content that isn't quite what we would like it to be, so it's worth taking a closer look at what we are producing.
We all want our sites to be recognized as content authorities by Google, and this can be facilitated by the correct use of specific words and categories within our content, and improving the flow of everything we produce.
Aim for internal consistency as well. If you refer frequently to your blog, ensure that it is listed as such in your menus, rather than using multiple different terms all referring to the same thing. Avoid creating confusion on your pages.
This comes back again to consistency. One simple way to do this is to review your URL naming structure to help you analyze the performance of different parts of your website. For example, if a certain section of the website has grown significantly, you may wish to have your URL structure reflect that.
This can give you some insight into the organic traffic making its way to that category on your site, as well as other trends.
Don't leave the testing of page load times to the webmaster alone. This is something that impacts everyone, so marketers should be doing their share of testing as well. Tools are available to help you at https://tools.pingdom.com/
Determine the level at which pages are performing. Are they doing great? Are they simply doing well? Maybe they clearly need improvement. Testing will tell you, and you can address the issues causing the problems. Some of those issues include:
Bulky files, such as flash graphics, images, and display ads that have not been optimized. Avoid using a larger image or higher resolution than necessary. Bigger files mean that the server will take longer to generate the page. Avoid TIFF and BMP files, as they are not optimized for use on web pages.

Excessive plug-ins make it more difficult to load pages quickly. If the plug-in isn't necessary or isn't providing positive results, delete it.

Too many redirects are also responsible for slowdowns. While they serve a useful purpose, they are problematic in that they essentially cause a page to load twice.
Are the pages being featured via webmaster still the most relevant ones? It would be wise to review the featured pages to see if they should be updated, perhaps for seasonal effect or other reasons.
With the emphasis on mobile devices, your site should definitely be optimized for such by now, and you may check this out by visiting https://search.google.com/test/mobile-friendly.
It would also be a good time to check for broken links and crawling issues.
After spending the past 5 days going through your site, here is your chance to rest up a bit before jumping into the next part!
With SEO constantly changing and evolving, we all need to review, check, and adjust as necessary. What has worked in the past is not guaranteed to work forever, so head into the new year the right way, by facing new challenges with new approaches.
About Marwick Marketing
Marwick Internet Marketing is a Premier Google Partner Agency specializing in Search Marketing (SEO, Google Ads, PPC & CRO). With offices in Vancouver, Victoria and Squamish, Canada.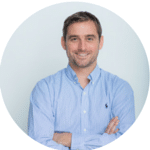 Written by Christian Thomson. Christian is one of Canada's most sought-after digital marketing experts. Well known for helping business owners navigate and dominate the digital landscape. Over the last 15 years, Christian has helped companies, brands, and government organizations drive better results online
Related Posts
When To Tell If It's Time To Hire An SEO Consultant
Christian Thomson
LinkedIn
10/01/2019
Christian is a British-born entrepreneur and founder of Marwick. For over 19 years, Christian has successfully helped businesses excel in digital marketing. Founded in 2012, Marwick has grown from a start-up to the 11th Fastest Growing Company in Canada in 2020 and expanded into the UK in 2019.