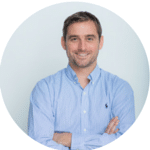 Maximize the mobile movement with Snapchat's Geofencing. 80% of mobile users prefer
80% of mobile users prefer location relevant advertising and Geofencing is your solution!
This location-awareness technology detects when customers enter through a virtual fence. The geographic 'fence' can be an entire city, or just the small block around your business. When a user 'snaps' in this designated location, they receive a push notification carrying your business's offer.
Snapchat's Geofencing grabs mobile users' attention, gets them to look at their phones, and offers them lots of free promotions. Geofencing allows small and medium sized businesses to be more competitive in the market by hyper targeting and personalizing their customers' overall experiences. Create brand awareness, increased sales, and a higher return on investment, all without breaking your marketing piggybank!
Quick, Free Easy Website Report!
Simply add your website, a keyword you'd like to be found for and hit Scan. A full in-depth report will be sent to your e-mail. Add a competitor to get more insights!
[Tweet "How to use Snapchat's Geofencing to grab mobile users' attention"]
Design your own Geofence
Snapchat's Geofilter on-demand setup takes you through 3 easy steps.
Design
Design your Geofilter by uploading artwork or using one of Snapchat's templates. You can also use your own image editor, Photoshop, or illustrator for the perfect image.

Create separate notifications that target different markets. A pizza company might offer a pickup discount to customers within a 5km radius, and a delivery discount to customers outside 10km from their restaurant.

Ensure your ad meets Snapchat's guidelines and is relevant and authentic. Offer timely ads and personal recommendations.
Map
Highlight the area you want to capture. The parameters for a Geofence must be 20,000 to 5,000,000 square feet (approximately 5 to 20 km around your business).

Select the time and dates you want your notification to appear. Keep in mind peak business hours, events, and holidays.

Calculate the cost for your preferred area and dates. You can adjust the geolocation's size and time to match your business's budget. Just like real estate, different areas result in different costs. A high-end condo in downtown Vancouver is going to cost a heck of a lot more than a townhouse in a rural community.

Design multiple geolocations and lay them next to each other for even more intuitive targeting and coverage. I.e. Capitalize on passerby's with push notifications. Reach out with deals and discounts when users approach your business.
Buy
Submit your to Geofence and pay by credit card. Snapchat will review your listing and process within one business day.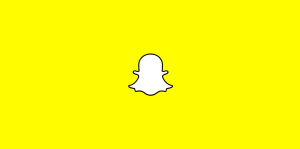 Guidelines for Effective Geofencing
Location Setup Geofences where you know your potential customers already frequent. Target your most popular market and keep it local.
Size The bigger the fisherman's net, the more fish could escape. Big fences don't work! Aim for a geographic location between 5–20 km for the best ROI.
Authenticity Just like other social media networks, be specific and creative. Know your audience and create an authentic message. Don't be bland!
Relevancy The difference between a click to read or a mark as spam. Make the Geofilter important and relevant to your location, business, or event.
Timing Setup Geofences for times you know your customers are going to be seeking your product. I.e. A coffee shop promoting a new latte flavour could use a Geofence early weekday mornings, targeting when users are on their way to work.
Analyze Measure, track, and record by gathering customer intelligence to enhance your mobile marketing. Tailor your next Geofence with these intuitive insights. Don't be afraid to ask customers for feedback!
Leverage Snapchat's Geofencing to promote your business. Reach the right people, in the right place, at the right time. Start designing your own Geofence,
Christian Thomson
LinkedIn
18/04/2016
Christian is a British-born entrepreneur and founder of Marwick. For over 19 years, Christian has successfully helped businesses excel in digital marketing. Founded in 2012, Marwick has grown from a start-up to the 11th Fastest Growing Company in Canada in 2020 and expanded into the UK in 2019.