Your website is the public face of your business and your means of communicating with your customers directly. We all know the importance of a website in connecting a business with its clients, but not all websites are built in a way that makes using them easy or enjoyable. This can have the unfortunate effect of driving users away if they are unable to find what they need, or if they become frustrated with their experience.
A well-designed website that is easy to use and appealing to the user encourages them to stay on-site longer, which in turn leads to greater engagement. Here are some tips to help make your website more user friendly.
1. Easy Navigation
Being able to find what they want quickly and easily is important to visitors and is one of the most important parts of making your site user friendly. Having to search for buttons or menus will discourage many users who are interested in finding what they need without having to search. Important details should be noticeable at a glance and menus should be instantly visible. Avoid having multiple sub-menus.
Having a search feature is invaluable and will be greatly appreciated by your visitors, as it will simplify their search. You can make your menus look unique but try to include the standard features such "home" and "contact," which visitors will expect to see.
Always keep in mind that ease of navigation is critical to a good user experience.
2. Easy to Read
You are probably familiar with the acronym TL;DR which means "too long; didn't read." This is often used when a reader doesn't even bother to read information being presented to them. No one likes to read large blocks of text. Some readers will find it intimidating, while others find it too hard on the eyes.
Modern readers tend to scan a page rather than read it word for word, so your pages should be easily scannable and include enough white space to make reading comfortable. Many experts recommend that paragraphs be no more than 150 words in three to eight sentences.
Another way of making your pages readable is to ensure contrast between colours. When text is too like the background colour, it becomes strenuous for the eyes to read. While you may be tempted to choose brighter colours for impact, classic black-and-white contrast typically works best, though warm colours such as Yellow, Peach, and Orange may be suitable. Cool background colours such as Blue or Green decrease text readability.
3. A Single Colour Scheme
Sticking with a single colour scheme has a couple of benefits, such as maintaining a uniform look and ensuring brand consistency. It will help customers instantly recognize you and offers an impression of being more genuine. Multiple colour schemes provide a confusing message.
4. Fast Load Times
Modern users are accustomed to speed and expect it from the sites they visit. The longer your site takes to load, the more likely visitors are to click away. Pages begin to lose visitors in as little as 2 seconds. By 3 seconds, the bounce rate has begun to increase dramatically, and by 5 seconds, well over a third of all visitors will have already departed in search of a faster site.
Slow loading is a common issue, with only 15% operating at an acceptable speed. Unfortunately, 46% of users who leave a site due to poor performance will not return, while 64% of shoppers who are not satisfied with a site visit will shop elsewhere the next time they need to make a purchase.
5. Use White Space
As mentioned above, the proper use of white space, achieved through formatting and the proper distribution of other elements and images, makes your site easier to scan while being less overwhelming to the eyes. A page with too little white space gives the impression of being too cluttered.
Leaving white space between elements offers the readers' eyes a brief respite, and studies have shown that when there is adequate white space around titles and texts, reader attention is increased by 20%. On the other hand, be sure not to overdo it, as an excess of white space could make the page feel empty and devoid of information.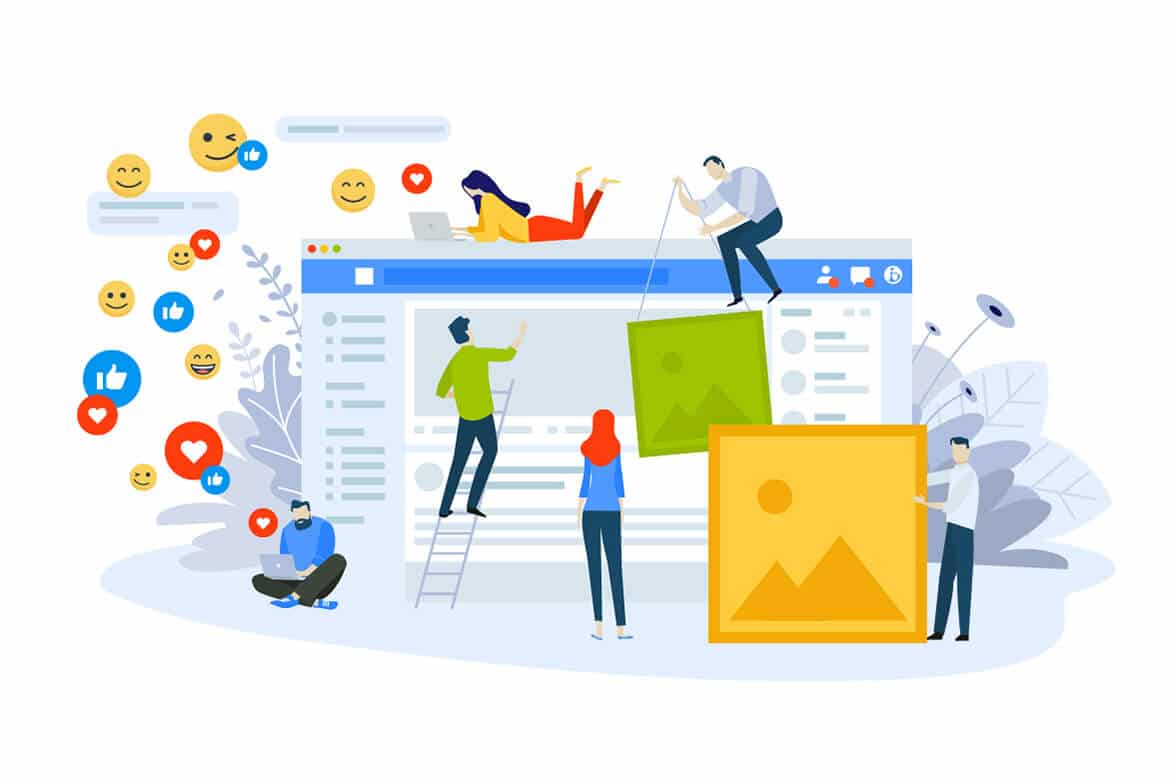 6. Test Your Site on Multiple Browsers
Although Google Chrome comes to mind first for many users, it is far from the only browser in use, so you should test your site on others such as Firefox, Safari, and Internet Explorer. A variety of your potential customers will be using these other browsers, so you want to be sure they also have a good user experience. Don't lose out on potential customers just because you didn't consider their browser of choice.
Is My Website Optimized for Google? Ensuring that your site is properly optimized for Google is your best bet for top performance, but knowing what that entails may not always be clear. Optimization is an ongoing process, sometimes involving small tweaks and other times requiring bigger changes.
7. Social Icons
A great way to gain more traffic is to have visitors who love your content share it on social media. Many will happily do so when they find useful or interesting information, so make it easy for them by displaying your social media icons. You may already have a social media page, but having the icons allows for sharing directly from your site.
8. Remember Your Call-to-Action
When discussing how to make your site user-friendly, your first thought probably isn't about your call-to-action, but this is actually important to include, not only because you want them to take action, but because your visitors themselves may be wanting to act. If there is no obvious "next step" to take, they may become frustrated and move on. Interested visitors to your site should never be left wondering what to do next. Make it easy for them to proceed with whatever action you are hoping for.
Your site should be welcoming and accommodating to visitors. It is always tempting to try experimenting to find something unique and exciting, but always remember that the most important part of your site is making it usable. A beautiful site that is hard to navigate will benefit you less than a more modest one that is a pleasure to use.
Christian Thomson
LinkedIn
26/10/2020
Christian is a British-born entrepreneur and founder of Marwick. For over 19 years, Christian has successfully helped businesses excel in digital marketing. Founded in 2012, Marwick has grown from a start-up to the 11th Fastest Growing Company in Canada in 2020 and expanded into the UK in 2019.