The Benefits Of An SEO Company In Vancouver Over Outsourcing Overseas
Why should you seek an SEO company Vancouver? The answer to this should be obvious. There are a number of overseas companies you can choose over the Vancouver SEO companies. You might get some of the SEO services you're after from a worthwhile SEO company, but are you going to get everything you need?
[Tweet "Picking the right SEO company is crucial for online success! #Vancouver #SEO"]
The answer is no. There are a number of places to go for SEO services Vancouver, but it makes sense to put your trust, your money, and certainly the future of your own company in the hands of an SEO company that will truly understand your needs. This is where Marwick Marketing comes in. They are the clear-cut standouts in the field of SEO companies in Vancouver.
It goes without saying that you should hire an SEO company in Vancouver over outsourcing your needs to an overseas company, but perhaps you're unaware of the benefits behind doing so.
We're recognized by Google as a Certified Partner, we're a part of the American Marketing Association and the BC Marketing Association. More importantly we're located in Greater Vancouver and all our work is done in house!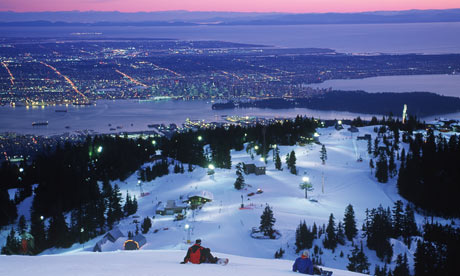 Why You Shouldn't Outsource
The opportunity to outsource your SEO needs overseas is no doubt very tempting. You might be inclined to think that it's going to save you money without sacrificing anything in the way of quality service. Numerous companies that opt to outsource come to realize that they're just not getting the same level of dedication that they had before. This is because overseas SEO companies are simply unable to give their clients the same level of personalized service that is so crucial to whether or not your SEO marketing strategies are a success or a failure.
It's all about value. No overseas company is going to be able to offer you the services and quality of services that a Vancouver SEO company like Marwick Marketing can. Marwick Marketing offers comprehensive services for social media (Facebook, Google+, Pinterest, Tumblr, Twitter), Google Adwords (one of the best online marketing tools available), SEO (a complex online marketing concept that requires a company who can use it to its fullest potential), and so much more.
An overseas company simply can't compete with that. The benefits of using an SEO company in Vancouver are going to be obvious to you from the moment you make an appointment with Marwick Marketing. This is a company that understands what a Vancouver-based company can do to succeed in an intensely competitive global market.
The future of your company is valuable. Don't bet on anything but a sure thing, and that is definitely what Marwick Marketing is.
Christian Thomson
LinkedIn
16/04/2013
Christian is a British-born entrepreneur and founder of Marwick. For over 19 years, Christian has successfully helped businesses excel in digital marketing. Founded in 2012, Marwick has grown from a start-up to the 11th Fastest Growing Company in Canada in 2020 and expanded into the UK in 2019.