Montréal-based fashion designer Silvia Gallo comes from a family of entrepreneurs. After working for over 15 years as a brand manager for international companies such as Michael Kors and PUMA, Gallo ventured out to make a mark for herself and founded her luxury vegan brand, jeane & jax, in 2014. It wasn't simply her entrepreneurial spirit that drove Gallo to start her fashion business, but the desire to make a positive impact in the world. "The fashion industry at the end of the day can be very materialistic, but I saw an opportunity to do good through sustainability," she says.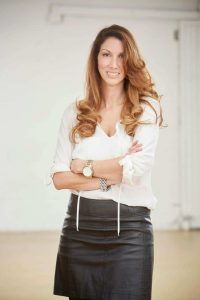 Silvia Gallo 
jeane & jax is a luxury, PETA-approved, vegan brand that prides itself on quality, style, and affordability. Their durable handbags and footwear are sustainably made of high-quality polyurethane (PU), reducing waste from manufacturing to consumption. Their signature hobo bags have a soft feel and supple touch that mimics real leather.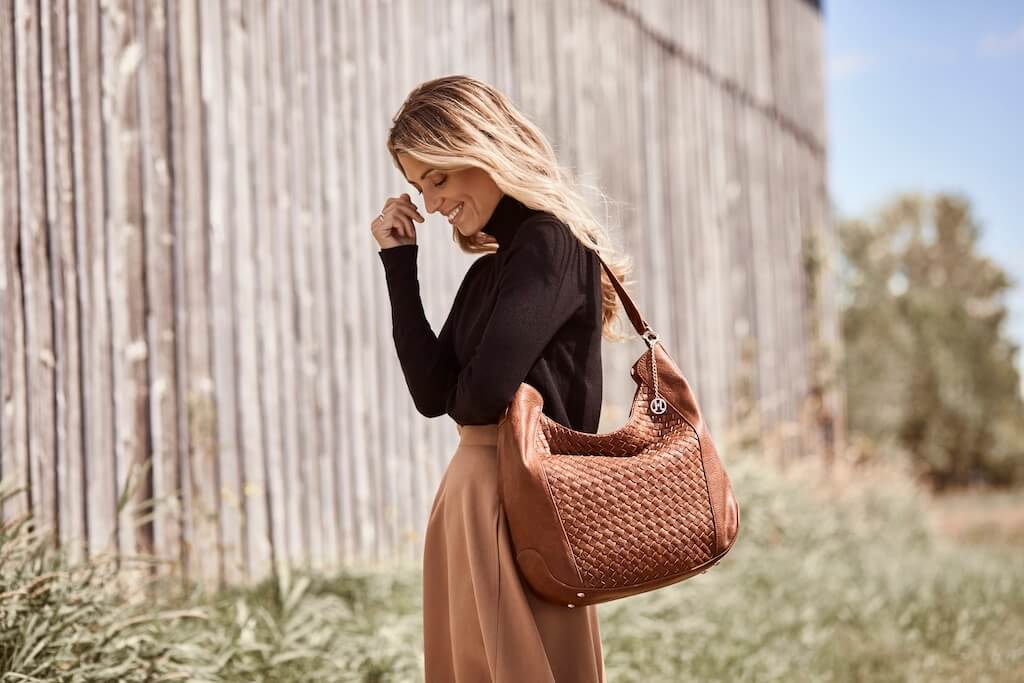 JASMINE Woven Front Hobo
In 2013, Gallo identified a gap in vegan high fashion. "When I first started, vegan fashion wasn't really known or liked in Montréal," she says. "People were instilled with the idea that a high quality handbag must be made of leather. So I began educating them about vegan material and manufacturing. I wanted to challenge their misconceptions of vegan quality and durability."
"There was a lot of initial pushback by Québec consumers back then. They were very influenced by European culture and fashion," Gallo continues. The launch of jeane & jax in 2014 coincided with a major cultural shift towards environmental stewardship and sustainable fashion. The collapse of the Rana Plaza garment factory a year prior brought the world's attention to the fashion industry's poor working conditions.
The sentiments were different on the West Coast, where consumers were already adopting vegan, sustainable fashion. Vancouver was the prime market for a soft launch. Gallo assembled a force of sales representatives she had worked with in the past. Using a van as a mobile warehouse and display booth, she visited various stores and attended sales events in the city. Six months of factory research and audits, quality testing and manufacturing meetings all came down to this. But while Gallo brought years of branding and retail experience, she had no idea what sales would be like. "At the end of the day, I had an exit strategy if it didn't work," says Gallo. "But it was a mission I believed in. I had to do it."
As it turned out, orders started rolling in 24-hours later. Boutique retailers and wholesalers were impressed by her stylish and high quality handbags, and amazing customer service. As sales kept rising, the jeane & jax brand continued to build.
Going solo
Gallo founded jeane & jax without a partner or investor, funding it entirely herself. "I went all in at the poker table. I withdrew my savings and sold all my assets. I invested everything I had into the business," Gallo says. "It's all my blood, sweat and tears."
Passionate about supporting women in business and leadership, jeane & jax is also a WeConnect International Certified Women's Business Enterprise, and part of the Diversified Supplier Initiative — not only is the company 100% female-owned, the whole management team is comprised of women as well.
Advocating for inclusivity
Growing up in Montréal, Gallo has always appreciated the city's multicultural and eclectic communities. She respects the different voices and opinions, and advocates for everyone to be welcoming and affirming. Weaving her views into the brand, jeane & jax is for anyone looking for quality and style, regardless if they are vegan or not. Her commitment to transparency and education are at the forefront of the brand.
"A lot of times, people with a vegan brand are pushing the vegan agenda and only marketing to vegans or people in that world," Gallo explains. "We already live in a divisive world. We can simply focus on ourselves; on how we can lead more sustainable lives to the best of our abilities."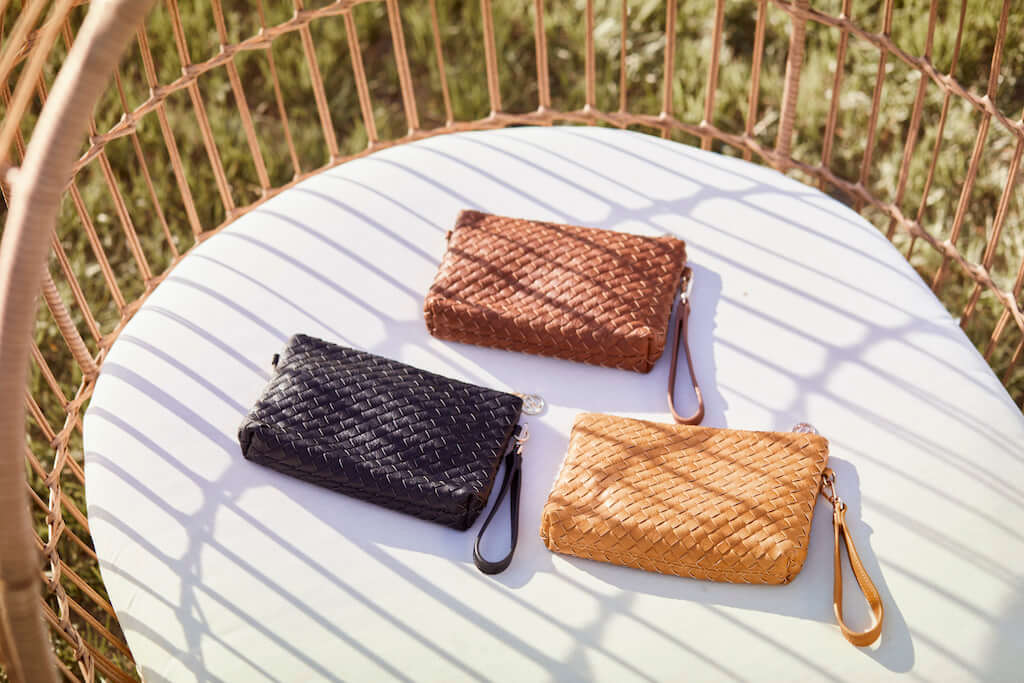 ELLA Woven Crossbody Clutch
New initiatives
Another example of Gallo's mission to foster a community is through her partnerships with suppliers. Collaborating with them on zero-waste initiatives, she finds creative ways to upcycle fabrics and use them in her products. It's a win-win situation that prevents more wastage and landfill. Everything from subliminal logo embroidery to hardware on her bags are sustainably manufactured with considered materials.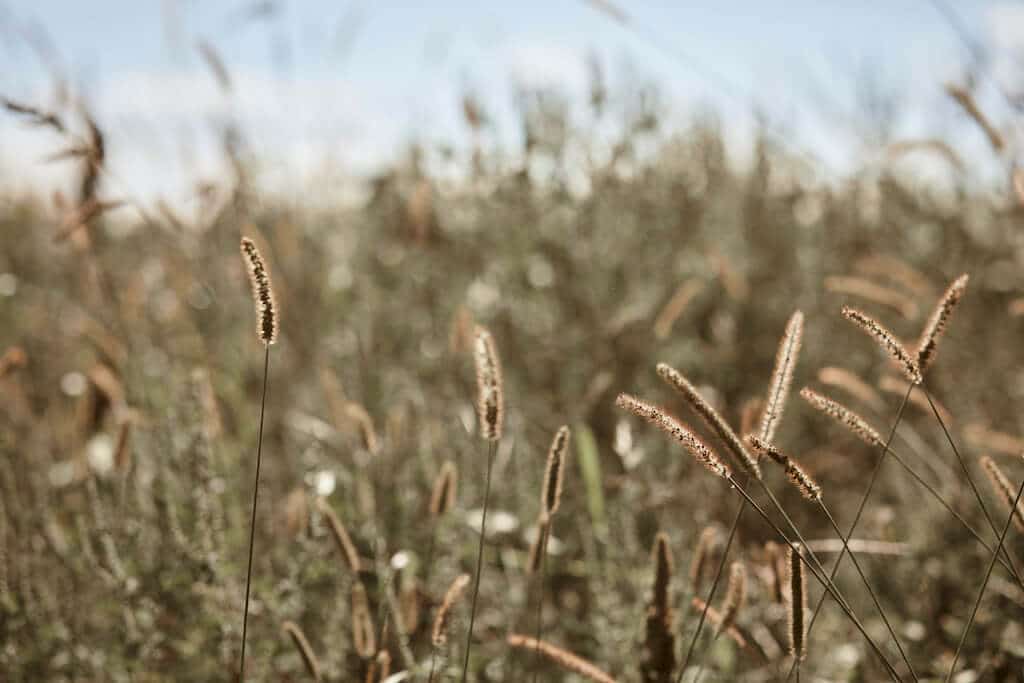 In jeane & jax's six years, Gallo has had to adapt to consumers' shift in buying behaviour. Gallo started out by selling her collections to boutique stores across Canada. Today, her focus has pivoted to selling direct-to-consumer. While partnering with retailers created brand awareness, it is jeane & jax's digital presence that has allowed them to reach a wider market. With millennials being jeane & jax's largest customer base and shopping online becoming the norm, e-commerce is their sales model going forward.
Beyond fashion
jeane & jax was founded on more than just fashion and business. It was the opportunity to save the earth, foster a welcoming community, and empower women. In the West Island of Montréal, Gallo calls a group of boutique stores as loyal supporters who have bought her collections since day one. The opportunity to connect with and support others provides Gallo with a sense of joy and fulfillment. From retailers and suppliers to customers, Gallo strives to build relationships that foster a community within what can often be a cutthroat fashion industry—and, through jeane & jax, she continues to rally for sustainability in a time where fast fashion has reached a tipping point.
Christian Thomson
LinkedIn
05/10/2020
Christian is a British-born entrepreneur and founder of Marwick. For over 19 years, Christian has successfully helped businesses excel in digital marketing. Founded in 2012, Marwick has grown from a start-up to the 11th Fastest Growing Company in Canada in 2020 and expanded into the UK in 2019.