When you make the decision to hire an SEO firm, you are likely doing it with the hope of not only seeing results but seeing them as quickly as possible. If you are the owner of a small business with a tight budget, this may be even more important for you because you won't want to be spending what might be quite a bit of money on something that feels like it is having no effect.
You may have even tried your own hand at managing your SEO without success, and if you hire a firm and don't instantly see an improvement, you might well wonder if it's all worthwhile. People want to be sure that they will get what they are paying for, after all, so it's entirely understandable that they would want a guarantee of results.
So why won't SEO firms offer guarantees? Many would probably love to do so, but the truth is, they simply cannot, for a variety of reasons.
Scams, Scams, Scams
One major reason for not wanting to give a guarantee is simply because there have been companies in the past that have done so, without the ability to back it up. These companies are responsible for a significant black mark on the history of SEO industry and consequently, no reputable firm today would want to take the chance of somehow being associated with the practice. No one wants to make promises that they cannot keep.
But is it that hard to keep a promise? That brings us to the next point:
Google Warns Against It
Google themselves will tell you that these "guarantees" cannot be taken seriously. They have, in fact, made an official statement about it which reads:
"No one can guarantee a #1 ranking on Google.
Beware of SEOs that claim to guarantee rankings, allege a "special relationship" with Google, or advertise a "priority submit" to Google. There is no priority submit for Google. In fact, the only way to submit a site to Google directly is through our Add URL page or by submitting a Sitemap and you can do this yourself at no cost whatsoever."
SEO and Some Things Are Beyond Their Control
SEO is a complicated thing, and no matter what strategy a firm offers, there will be areas that they cannot anticipate or control. For example, your company's online reputation, your social media presence, and the content that you post can all have an impact on SEO, so while a consultant can certainly suggest the best techniques to increase your ranking, help you perform keyword searches, and  assist you in a number of other ways, they cannot account for your own actions and the impact they may have.
Rankings Are Unstable
According to Rand Fishkin, the founder of Moz, rankings are inherently unstable. As he points out, rankings for a particular keyword can vary over time, or from place to place. For example, if you were to search for a given keyword and then perform the search again in a different city, you would likely find the order of results changing significantly. With rankings fluctuating regularly, offering a guarantee on their performance is tremendously unwise and misleading.
Guarantees are Not Ethical
If a consultant offers guarantees knowing that there are factors beyond their control, they are acting in an unethical manner.
If you simply must have a guarantee, what a firm might offer you after inspecting your site, is a guarantee that they can grow your traffic by a certain amount. Most likely this guarantee would follow the inspection of a potentially good site that currently has terrible SEO practices.
Ultimately, you may be able to get a guarantee of satisfaction, or a guarantee that you will see an increase in search traffic provided you follow the firm's recommendations. Asking for a guarantee of ranking #1, however? That is something that no reputable firm will give you, and you should be grateful because who wants to pay from broken promises?
About Marwick Marketing
Marwick Internet Marketing is a Premier Google Partner Agency specializing in Search Marketing (SEO, Google Ads, PPC & CRO). With offices in Vancouver, Victoria and Squamish, Canada.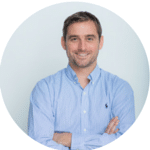 Written by Christian Thomson. Christian is one of Canada's most sought-after digital marketing experts. Well known for helping business owners navigate and dominate the digital landscape. Over the last 15 years, Christian has helped companies, brands, and government organizations drive better results online.
Related Posts:
Black Hat SEO vs White Hat SEO: What's the difference?
Why Your Business Needs Vancouver SEO
Which is better for SEO .ca or .com?
Christian Thomson
LinkedIn
30/11/2018
Christian is a British-born entrepreneur and founder of Marwick. For over 19 years, Christian has successfully helped businesses excel in digital marketing. Founded in 2012, Marwick has grown from a start-up to the 11th Fastest Growing Company in Canada in 2020 and expanded into the UK in 2019.