Wondering what it takes to be Newquay's number one online marketing company?
We understand Newquay and the business sectors within it. Our team who are from Newquay understand website design, SEO, SME, PPC, Google Ads (formerly known as Google AdWords), Social Media, offline marketing and business.
We know that any business in Newquay with a website wants an online marketing company based in Newquay to increase website traffic with quality visitors who will impact the bottom line of any business. Call us today on 01637 838075.
Our online marketing company in Newquay does this day in, day out for companies just like yours in Newquay, the rest of the UK and with an office in Vancouver we also work with companies in Canada.
Our online marketing company in Newquay is truly a local company with global knowledge in all online marketing areas. Some of our team have even won business awards in Cornwall!
Give us a call and pop over for a coffee. Let us run free audits on your website or give it a go youself.
We'd love to meet you.
Online Marketing Company Newquay – Our Services
Targeted pay-per-click advertising including Google Ads
Search engine optimisation with in-depth reporting for global and local reach
Social media development and strategic marketing planning (check our Facebook)
Brand management and competition analysis
E-Marketing and successful data capture campaigns
In-depth competitor analysis
Guerilla marketing
Web design, development and build
E-commerce websites
Mobile App Development
Google Plus and Google Plus Local experts
We provide detailed clear detailed reporting every step of the way so you can see our work improve website traffic, increase phone calls and ultimately sales.
Over the last 10 years we have had the pleasure of working and marketing companies in retail, marine management, national governing bodies, media, hotels, bars and casino's.
Qualified by Google, Facebook Studio and Hootsuite our online and social media marketing skills have attracted some awesome loyal customers over the years.
"Since joining Follett Stock I've been fortunate to have been instructed by MM a couple of times. They have a natural understanding of business, media and relationship building, sound strategic judgment and a passion for what they do"
Jonathan Lea – Follet Stock – Truro
"I have worked with team at MM on a number of occassions over the past 12 months, with him as a client and on other business levels. I have them to be dedicated, forward-thinking and hold a strong passion for the industry. They are quick to embrace new ideas, particularly related to technology and how it can work within the field."
David Sommervile – A1surf.com – UK
Cornwall Hub Awards
What is Online Marketing?
Online marketing, also known as online advertisement, internet marketing, online marketing or e-marketing, is the marketing and promotion of products or services over the Internet.
Online advertising is a form of promotion that uses the Internet and World Wide Web to deliver marketing messages to larger audience.
Examples of online advertising include contextual ads on search engine results pages, banner ads, blogs, rich media Ads, social network advertising, interstitial ads, online classified advertising, advertising networks, dynamic banner ads, cross-platform ads and e-mail marketing. Many of these types of ads are delivered by an ad server.
Online advertising is a form of promotion, like Google Ads, that uses the Internet and World Wide Web to deliver marketing messages to attract customers.
What is Social Media Marketing?
Social media marketing refers to the process of gaining website traffic or attention through social media sites. Social media marketing programs usually center on efforts to create content that attracts attention and encourages readers to share it with their social networks. A corporate message spreads from user to user and presumably resonates because it appears to come from a trusted, third-party source, as opposed to the brand or company itself. Hence, this form of marketing is driven by word-of-mouth, meaning it results in earned media rather than paid media.
Social media has become a platform that is easily accessible to anyone with internet access. Increased communication for organizations fosters brand awareness and often, improved customer service. Additionally, social media serves as a relatively inexpensive platform for organizations to implement marketing campaigns.
Social networking websites allow individuals to interact with one another and build relationships.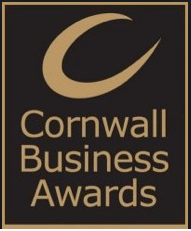 Christian Thomson
LinkedIn
15/03/2013
Christian is a British-born entrepreneur and founder of Marwick. For over 19 years, Christian has successfully helped businesses excel in digital marketing. Founded in 2012, Marwick has grown from a start-up to the 11th Fastest Growing Company in Canada in 2020 and expanded into the UK in 2019.