Tracking the exact source of a conversion hasn't always been easy, but Google has now taken steps to remedy that.
Although Google Analytics recognizes returning users through the use of cookies in their browser, the fact that users sometimes switch devices without logging in to the site they visit is a significant flaw in attribution modelling.
Google has been using user ID for a couple of years now, which is a feature in Analytics that tracks users across devices. Without users logging in, however, it cannot be truly accurate. This flaw is now being addressed by Google's new Cross-Device tracking feature.
How does cross device tracking work?
With the new Cross-Device tracking, Google simply needs the user to be logged in to any Google account, such as their YouTube channel or Gmail account. The likelihood of the user being logged in somewhere is considerably higher than having them log in on one particular site.
What can you expect from the new Cross-device Tracking?
Here are some examples of reports that you can look forward to:
This report will be useful in helping you adjust your device targeting and bidding strategy by providing you with information on which type of device your converting visitors use when they first come to your site.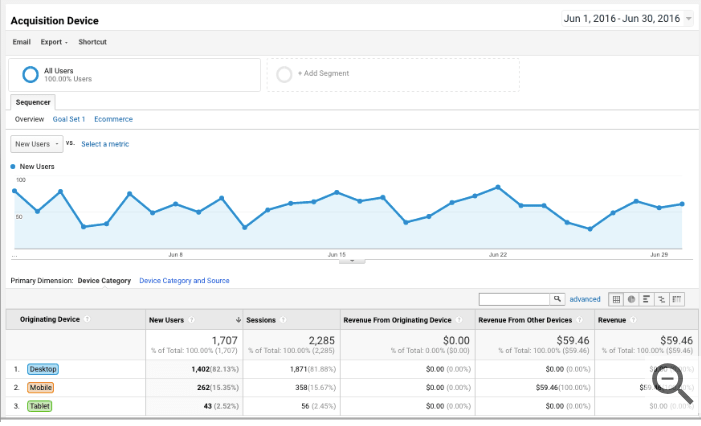 This tremendously useful report condenses information into a single-view Venn diagram breakdown of device usage, and categories of multi-use visitors.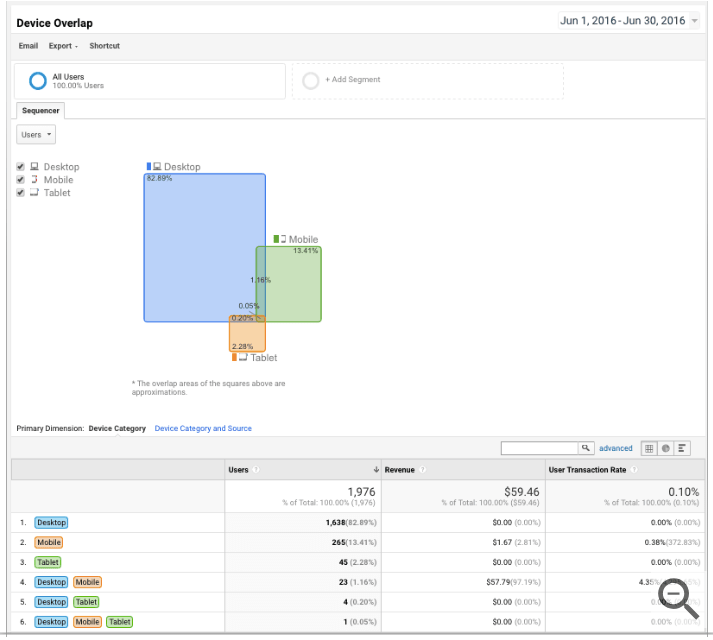 This is a new report, similar to the MCF conversion paths. It offers a view of frequent users and their journeys by device, providing you with insight into the experiences of your user and their device usage.
That Sounds Simple, But…
In order to make use of the new cross-device tracking, it is necessary for the user to not only be logged in to a Google account, they must also choose to opt-in to Ads Personalization. Meanwhile, on your side, you or your analyst will need to go into GA settings and activate Google signals. This, in turn, requires the enabling of Advertising Reporting Features.
While it's difficult at this point to gauge how many users will match the criteria, it is definitely a positive advancement.
Does Google Signals Affect Other Google Analytics Reports?
If users have the Ads Personalization feature turned on, these reports will include aggregated data:
Remarketing with Google Analytic
Advertising report features
Demographics and interests reports
Cross-device reports
Google's Cross-device tracking is a welcome addition to the tools provided in Analytics that will add an improved depth of understanding when it comes to user habits and will help to remove the blind spot that kept us from tracking where conversions truly originated.
About Marwick Marketing
Marwick Internet Marketing is a Premier Google Partner Agency specializing in Search Marketing (SEO, Google Ads, PPC & CRO). With offices in Vancouver, Victoria and Squamish, Canada.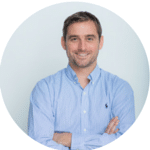 Written by Christian Thomson.Christian is one of Canada's most sought-after digital marketing experts. Well known for helping business owners navigate and dominate the digital landscape. Over the last 15 years, Christian has helped companies, brands, and government organizations drive better results online.
Related Posts:
Google Marketing Live: Taking automated ads and campaigns to the next level
Christian Thomson
LinkedIn
28/11/2018
Christian is a British-born entrepreneur and founder of Marwick. For over 19 years, Christian has successfully helped businesses excel in digital marketing. Founded in 2012, Marwick has grown from a start-up to the 11th Fastest Growing Company in Canada in 2020 and expanded into the UK in 2019.