In one of the best team-ups since peanut butter met chocolate, CSA Surf Canada and Marwick Marketing have come together in a brilliant partnership that sees Marwick becoming Surf Canada's Official Digital Marketing Partner.
This exciting news means that long-deserved exposure will be brought to the Canadian surfing, stand up paddleboard (SUP), and prone paddle communities. Marwick will be optimizing and overhauling the entire csasurfcanada.org website, benefiting not just Surf Canada, but also the tremendously passionate and supportive community of fans!
But who exactly are the minds at Marwick?
Well, Marwick Marketing is a specialist in digital search marketing, headquartered in Squamish. Founded in 2011, Marwick serves both medium-sized and enterprise businesses and had gained accreditation as a Premiere Google Partner Agency.
Marwick's team of 12 professionals are masters of Search Engine Optimization (SEO), Pay-per-Click campaigns, and voice search, which is rapidly becoming a major part of online search. They don't stop there, however, with expertise in other services like Google Shopping and Google Display.
Marwick is very proud to possess an A+ rating with the Better Business Bureau. They are your trusted data-driven search marketing agency!
In addition to the website overhaul, Marwick Marketing will be responsible for other initiatives that will see Surf Canada riding the wave into the public eye. This will include the creation of a successful digital campaign that will emphasize SEO and PPC, as well as the increasingly-popular voice search.
Marwick will also be applying for Google Grants on behalf of Surf Canada, and—this goes without saying—cheering for the athletes when the 2020 Olympic Games roll around!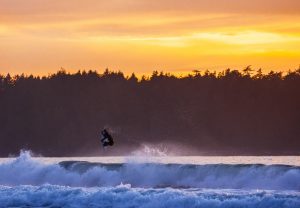 Canada is definitely not the first place most people think of when they think of surfing. After all, some people still think of Canada as the land of igloos and polar bears. But while the waves may be colder, the athletes are bolder, and Surf Canada is responsible for selecting which of these athletes will go on to compete in international events like the annual ISA World Championships, the PASA PanAm Surf Championships, and, of course, the Summer Olympic Games.
Now, with the partnership with Marwick, Surf Canada can look forward to reaching a wider audience. "With Marwick's expertise," says CSA Surf Canada President Dom Domic, "We will be better able to provide the needed tools and information for Surf Canada's athletes, members, and interested public in the coming months and years as we prepare for the 2020 Tokyo Olympics."
Having a dedicated, professional marketing team on your side can make all the difference, no matter whether you are a business professional, or a professional athlete. Marwick can help you reach your audience, whether they be customers, or fans. Your team works hard to be the best; Marwick helps you get the recognition you deserve!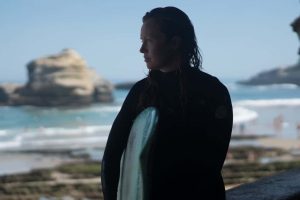 Christian Thomson
LinkedIn
10/05/2018
Christian is a British-born entrepreneur and founder of Marwick. For over 19 years, Christian has successfully helped businesses excel in digital marketing. Founded in 2012, Marwick has grown from a start-up to the 11th Fastest Growing Company in Canada in 2020 and expanded into the UK in 2019.