Do reviews really matter?
Some businesses have a tendency to pay little attention to their Google reviews, or worse, they might ignore them outright. Google reviews can be extremely important to your business in a variety of ways, however, some of which we will discuss here.
Why Do Reviews Matter?
Reviews are a convenient means for consumers to learn more about your business and one in which they put a lot of faith. Before visiting your business, 90% will seek out and read reviews from other customers. Of those who read online reviews, 88% will put as much faith in them as they do with personal recommendations. Perhaps most importantly, visitors to a product page who have read a review convert at a 58% higher rate than those who have not.
This means that if a consumer is searching online for your product or service, positive reviews of your company could be the deciding factor in their decision to choose you over your nearest competitor. Additionally, reviews are an excellent source of information regarding how your business is doing in the eyes of customers. Positive reviews tell you what areas you can highlight, while negative reviews will give insight into what you need to improve. Negative reviews also give you the opportunity to show off your customer service. Your response and ability to resolve issues will lend credence to the positive reviews.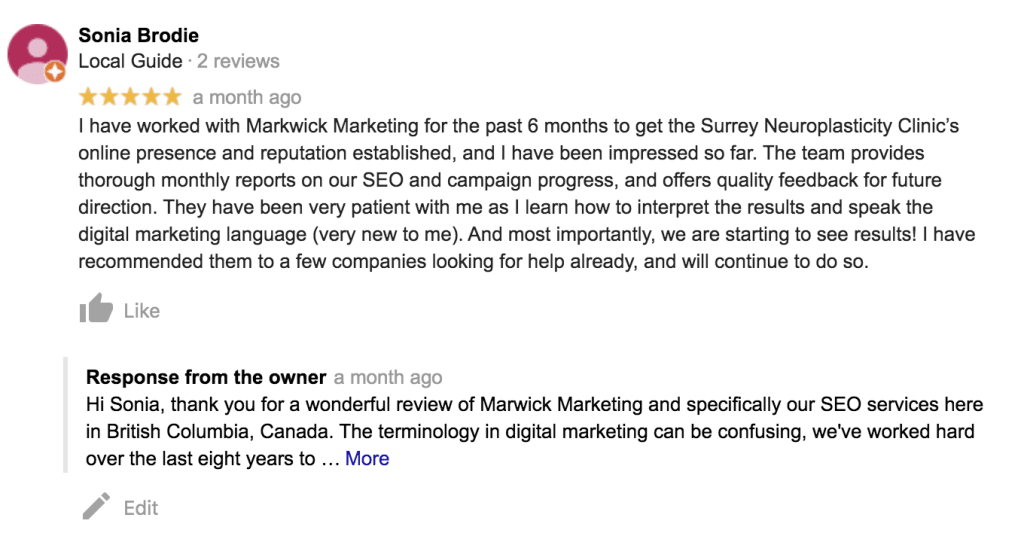 How to Get More Reviews
The above should indicate why reviews are important to your business, but if you are receiving a few or none, how can you encourage customers to leave them?
Be Sure Customers Can Leave Reviews. 

The first order of business is to ensure that customers are even able to leave reviews in the first place. Small businesses, in particular, may not realize that in order to receive Google reviews, they need to register for a Google My Business page. Once done and filled in completely, your business can begin to gather reviews.
Make it Easy to Do. 

If you are hoping for reviews, do not make it more difficult than it needs to be for your customer. If they need to follow multiple links to even find your review page, you will possibly lose them along the way. Ideally, links should take them directly where they need to go.
Link to Review Pages with QR Codes. 

Nearly every consumer today can scan QR codes, bringing them to the linked site. By printing a QR code on your promotional material, receipts, and elsewhere, you encourage users to leave reviews once their curiosity leads them to scan it.
Request Reviews. 

Perhaps the easiest way to start collecting reviews is to ask for them from your satisfied customers. Often, customers will make a purchase and despite being completely and even enthusiastically satisfied, they will never think to leave a review. These customers will often be willing to do so if asked. Ideally, they will have liked and followed you on social media, giving you the opportunity to ask them for their honest opinions.
Respond to the Negative Reviews Quickly. 

As mentioned above, even the negative reviews can be useful, both for pointing out weaknesses that need to be addressed, but also as an opportunity to publicly demonstrate your customer service. Request that the reviewer contacts your customer service department, and work with them toward a satisfactory resolution of the issue. While you may not be able to satisfy everyone, you will be able to win back some customers, and can always request that they reply to their original review.
Ensure That You Provide Service Worth Reviewing. 

Nothing else you do will really matter unless customers 

want

 to leave a review, and that will require wowing them with great customer service. Providing an unforgettable experience for one customer could lead to a review that brings in dozens more.
Customer reviews provide you with the opportunity for excellent advertising, as well as tremendous feedback into the experiences of your customers. Used correctly, they can not only help your business increase its reach but continually improve with each new review.
Christian Thomson
LinkedIn
07/05/2020
Christian is a British-born entrepreneur and founder of Marwick. For over 19 years, Christian has successfully helped businesses excel in digital marketing. Founded in 2012, Marwick has grown from a start-up to the 11th Fastest Growing Company in Canada in 2020 and expanded into the UK in 2019.