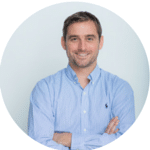 During this video I'll provide you with actionable points on how to:
Increase your website's organic ranking.
Improve the conversion rate of new business online.
Typical pitfalls to avoid as a small business owner when it comes to digital marketing. 
Your will learn:
How do you increase your organic ranking on Google.
Don't get caught out, find out the common pitfalls for businesses online.
Increase the calls and emails (not just the website visitors).
Turning your website into a marketing and sales funnel.
And if you have some questions please, contact us