The marketing plan should be a concern for any business. If you are planning to grow your company's presence online, a purposeful data-driven digital marketing strategy will be important to connect to new customers that are searching online for services or products that you sell.
So let's start with the basics!
What is digital marketing?
Digital marketing involves the use of any of the many online platforms to promote your business on.  The most popular choices for digital marketing range from promoting yourself on social media platforms like Facebook, Instagram, Linkedin to running online ads on the main search engines like Google and Bing.
You can also choose to market to searches happening on large shopping websites like Amazon or Alibaba or you can actively work on your own website to increase the organic rankings on Google and Bing to be more visible and attract more clicks to your website.  This is called search engine optimization, known as SEO.
Budgeting for your marketing plan
Depending on your exact marketing strategy, your industry, and your target audience habits, your overall budget may vary, but on average marketing budgets have been staying in the range of slightly over 11% of a company's total budget. This has been quite consistent for the better part of a decade, with the spending as a percentage of revenue varying to a much greater degree, according to the industry.
Consumer services, for example, have the highest percentage of marketing spend which is up near the 20% mark.  Whereas manufacturing, mining, and construction are well below 5%. Budgeting for your digital marketing strategy should not prove terribly difficult, with a bit of forethought, it is the first step to getting your business name out to new customers since it will require money, effort, and time.
Digital marketing best practices to help you develop your marketing strategy
Evaluate Your Online Presence to determine the priorities in your digital marketing strategy 
Let's evaluate how well your website—assuming you have one—is performing online at the moment. On your cell phone does your website images adjust on different screen sizes? Can you find your business on the Google map listing? Are you creating content on the social channels that are gaining likes and attention? When you google your top service are you finding yourself on the first page of Google?
These are all valid questions that need to be considered, as the answers will influence your approach to creating your digital marketing strategy and guide you to success to connect to search queries on the search engines.          
Learn about digital marketing trends for the coming year
SEO is constantly changing to co-exist with technology changes.  These changes can be reflected in user habits like optimizing for voices searches compared to searches that are derived from manual typed in searches or sometimes simply as a result of Google's algorithms constantly being updated and made more sophisticated. By keeping up to date with the latest trends in SEO and new features that continually evolved in Google AdWords and Amazon ads,  you will be more aware of emerging opportunities for your business to connect to new customers.
Current trends in 2019 that are predicted to impact SEO are increases in voice searches for a larger variety of different topics , diminishing SERP space on Google's first page results, and competing for attention deficient searches who are looking for the overall user experience on your website that meets their search query quickly.                  
Lay out your goals in your digital marketing plan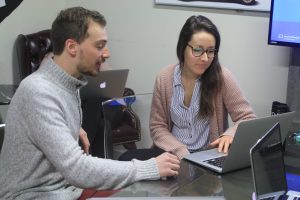 You probably hear quite often about the results that good SEO can provide and how it can facilitate the growth of your business but have you put any real thought into specific, concrete goals that you are seeking to accomplish?
Take a moment to do so.
Are you hoping to become more visible to local users? Are you more focused on actual sales? Are you looking to build your company name in a brand awareness campaign?
Having a clear idea of what you want will help you achieve it and make the marketing plan focused on the main specific goals rather than getting too broad. A strategic plan will also help you identify who you need to hire to help you meet your marketing goals. Connect to a local digital marketing agency Vancouver!
What free resources do you have to build your digital marketing plan?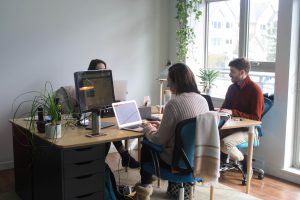 In order to reach your goals, it is helpful to use some resources to get you started.  You may want to download a digital marketing plan template to follow step by step or you can click the link below to get your current website score from Googles perspective.
The website score will show you where you can make quick and immediate improvements to your website to move your website up the Google organic rankings now.  Talk to an experienced SEO consultant to learn more.
If you decide to hire a team to help you with your marketing strategy there are some clear advantages such as an experienced team to troubleshoot problems like website loading speeds, competitive keyword strategies, and a reliable source to work the plan while you are busy running the business. Touch base with an expert in SEO Vancouver!
Christian Thomson
LinkedIn
11/04/2019
Christian is a British-born entrepreneur and founder of Marwick. For over 19 years, Christian has successfully helped businesses excel in digital marketing. Founded in 2012, Marwick has grown from a start-up to the 11th Fastest Growing Company in Canada in 2020 and expanded into the UK in 2019.