Find More Customers &
Grow Your Business
With Canada's
Premier
Google Agency
Start today with a FREE, no strings attached, audit of your current website.
Book A FREE Discovery Call
Want to find out exactly how to grow your business online? Book a free, no strings attached Discovery Call with our team today, and let us show you how!
Double Website Traffic With A 40% Conversion Rate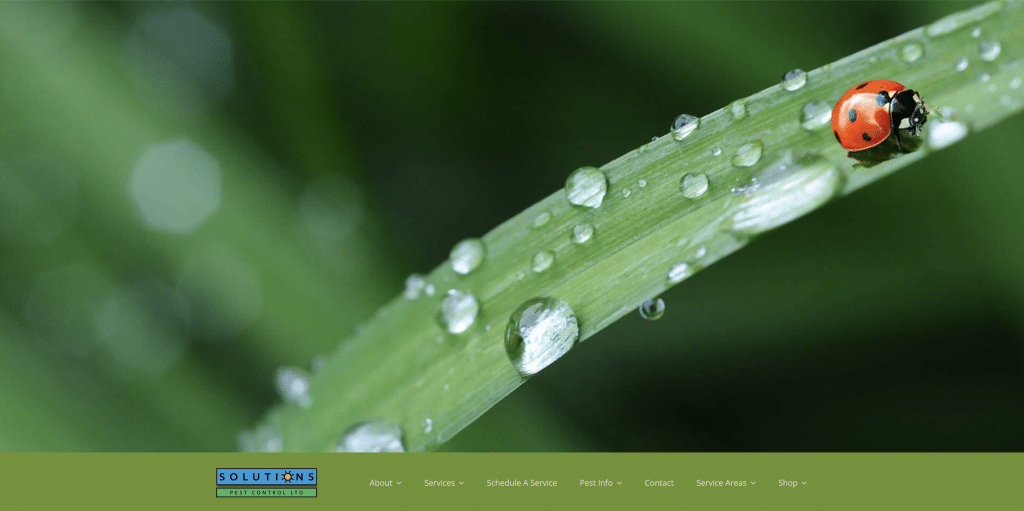 Pest Solutions provides pest removal throughout Vancouver and the Greater Vancouver Region. In the same of 12 months, we have been able to double their website visitors and increase their lead conversion to 40%. Vastly increasing their sales revenue which has allowed them to re-invest into the business to capture more geographical locations.
Page 1 Rankings on Google
Find a time that works for you, and book a Discovery Call today.
Proven Marketing Solutions
Running a pest control business can be rewarding and profitable if you're getting the vast amount of leads that are available every day. Sadly many pest control businesses miss out on potential customers by simply not being top of Google in the time of customer need. That is why every pest control company should invest in digital marketing.
Since 2004 the number of people using Google to search for "Pest Control" has increased dramatically. You can see from this Google Trends chart how this trend has increased over the years, peaking each year during the summer months. This makes total sense, if you think of a homeowner or a residential or commercial property manager see's a pest, they grab their cell phone and start searching for immediate action.
Search Engine Optimization for Pest Control Companies

If your pest control business is top of Google when a customer is searching for pest control, rodents, commercial pest control, remove bed bugs – or any one of the hundreds of search terms there is a high chance you will land that customer as it is very unlikely they will be "shopping around" during their time of need.
Search Engine Optimization is the process of working on your current website to improve the user experience, which Google will reward you for. Things like website speed, website security, informative and helpful content, and good quality backlinks to show the popularity of the website. Ensuring the website has no errors like broken internal links, missing page titles, or Alt tags.
Top Rated Digital Marketing Agency
4.9/5 from over 100 reviews!
Graham Wilson
CEO @ Life Support Group
"Amazing team at Marwick Marketing - job well done! Fast, responsive, innovative and reliable. Quality service, attention to detail. Recommend above any other SEO firm in Canada or the UK for top quality results."
Tyson Nicholson
Sunly.ca
"Markwick has done a phenomenal job at both PPC and SEO. They have been able to work with me in a small market ensuring targeting was on point to allow me to get the right visitors. This led to great conversion rates. Within a week for PPC they were able to reduce my cost per lead and increase the amount of leads (which were all relevant leads too!)."
Angie Wahi
McQuarrie
"I have been working with the team at Marwick for over 6 months and after unsuccessful attempts to work with some other local agencies, I am pleased to have found the team at Marwick. They are extremely agile, responsive, and have helped pivot the companies entire digital marketing strategy with great results in just a few short months...all while developing and launching a brand new custom website too!"
Google Ads For Pest Control Companies
While Search Engine Optimization (SEO) is the long term investment into your website, Google Ads provides an instant "hit" advertising at the top of Google and paying only when someone clicks your advert. Hence the name "pay per click" running Google Ads at the same time as optimizing your website with (SEO) is one of the best strategizes to increase your lead flow and grow your business.
For the search term "pest control" the average cost per click is $1.89 in Canada and $2.27 in the USA. Due to the nature of this business, you can expect a higher click-through rate, which basically means if someone Google's "Pest Control" and they see an advert on Google they are more likely to click through and connect with you, without the shopping around.
To see how we can help your business grow contact us today and we will show you the potential to increase your pest control business in your area.
What Can Google Ads Do For Your Pest Control Company?
Hyper granular keyword and location targeting means you'll have full control over where, when and how your ads are served. Quickly test new services, and ramp up your most profitable campaigns.
Serve laser focused ads to your local target market wherever they are online, with the power of the Display network.
Are you seeing high numbers of users come to your website, but not convert into new clients? Remarketing can help keep you top of mind, with focused follow up campaigns for non converting users.
Find a time that works for you, and book a Discovery Call today.