Find More Clients &
Grow Your Practice
With Canada's
Premier
Google Agency
At Marwick Marketing, we create high impact digital marketing solutions for accounting firms throughout BC, Canada and the US.
If you're a local, regional or even multi location accountant or bookkeeper, we can help you reach new clients, lower your Cost Per Acquisition and expand your practice.
33% Increase In Organic Website Leads For Local Accounting Firm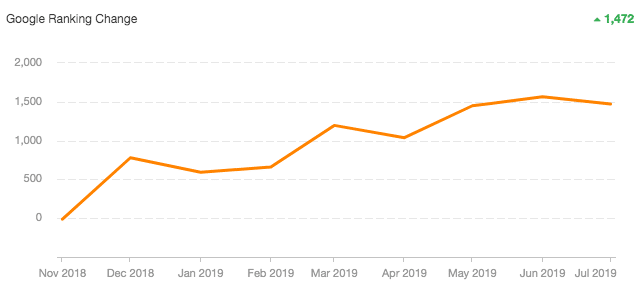 Over a period of 12 months, Marwick Marketing created a robust SEO strategy that resulted in a 33% increase in organic (non-paid) website traffic and moved their website up a total of 1,732 placements on Google across.
"Our SEO rankings went up and we ultimately got more conversions in phone calls than we have in the past."
Contact us today, and talk to a dedicated Account specialist about your marketing goals.
How Does Digital Marketing For Accountants Work?
Proven Accounting Firm Marketing Solutions
Accounting firms offer unique services that can benefit virtually all businesses and people, and as such should never be lacking for current or potential customers. But is your accounting firm operating at the level that it could be? Are you experiencing little or no growth at a time when you should be expanding?
Digital marketing offers you a solution, allowing you to reach out to the huge audience that awaits you.
Search Engine Optimization for Accounting Firms

For most, the primary component of digital marketing revolves around Search Engine Optimization or SEO. This is an ongoing process that focuses on improving your site's ranking in the eyes of Google and other search engines because that ranking determines where your site appears on the Search Engine Results Page (SERP).
Google users make more than 40,000 searches every second. Of all the search results that users are provided, however, very few past the top 3 are ever viewed. That is because users will almost invariably choose the top results and overlook the others. In order for your accounting firm to be visible, therefore, you need to position yourself in one of those spots. 
But how does Google determine your ranking?
Google's priority is providing the best possible user experience. They will offer up search results that they deem to be the most relevant and providing the most value. A site that is very slow to load will not only frustrate many users—it typically drives them away. If Google sees that visitors to your site only remain for a few seconds before bouncing away, they see that as indicative of the user being unsatisfied.
Search Engine Optimization works to address site speed, relevance, ease of use, visual appearance, and much more. The end result is a site that users will enjoy, and spend more time browsing and reading. This lends your site credibility and implies relevance and authority, all of which prompts Google to rank you higher.
Top Rated Digital Marketing Agency
4.9/5 from over 100 reviews!
Graham Wilson
CEO @ Life Support Group
"Amazing team at Marwick Marketing - job well done! Fast, responsive, innovative and reliable. Quality service, attention to detail. Recommend above any other SEO firm in Canada or the UK for top quality results."
Tyson Nicholson
Sunly.ca
"Markwick has done a phenomenal job at both PPC and SEO. They have been able to work with me in a small market ensuring targeting was on point to allow me to get the right visitors. This led to great conversion rates. Within a week for PPC they were able to reduce my cost per lead and increase the amount of leads (which were all relevant leads too!)."
Angie Wahi
McQuarrie
"I have been working with the team at Marwick for over 6 months and after unsuccessful attempts to work with some other local agencies, I am pleased to have found the team at Marwick. They are extremely agile, responsive, and have helped pivot the companies entire digital marketing strategy with great results in just a few short months...all while developing and launching a brand new custom website too!"
Google Ads for Accounting Firms
Even though Search Engine Optimization and social media are excellent means to raise your online profile and bring you more views and traffic, there are times when you will want or need quicker results. SEO is a process, and as such, it does take time.
If you need more immediate results and feedback, consider Google Ads.
Google Ads is a pay-per-click (PPC) platform that allows you to target your audience more precisely through the use of specific keywords.
Random Fact
"Accountant," for example, is the subject of 60,500 searches each month, while "accounting firms" is part of user queries close to 10,000 times.
By targeting these specific words and phrases, you can put your accounting firm front and center in the view of those in search of your services right when they need them most. You will appear at the top of the search results, vastly improving the chances of your website being clicked.
By making use of digital marketing, you will become much more visible to prospective clients, bringing many of them right to your door. Learn more about what digital marketing can do for your accounting firm by contacting us today!
What Can Google Ads Do For Your Accounting Company?
Hyper granular keyword and location targeting means you'll have full control over where, when and how your ads are served. Quickly test new services, and ramp up your most profitable campaigns.
Serve laser focused ads to your local target market wherever they are online, with the power of the Display network.
Are you seeing high numbers of users come to your website, but not convert into new clients? Remarketing can help keep you top of mind, with focused follow up campaigns for non converting users.
Find a time that works for you, and book a Discovery Call today.
Why Choose Digital Marketing
There are a host of reasons to put digital marketing to work for you. It is an excellent means of reaching potential clients that traditional marketing cannot match. That isn't to say that older methods do not work—they can—but they do not have the same sort of visibility that digital marketing does.
Consumers are spending an increasing amount of time online every day, and it continues to grow. With so much time spent online, the internet has become the primary resource for those who are seeking goods and services of all types. This makes it the perfect means of attracting new clients.
If your competition is making use of digital marketing and you are not, you are placing yourself at a severe disadvantage. Now is the time to start.
The chart below is from Google Trends and shows the increase in potential clients searching for "Accountant near me" over the years, a clear sign that you need to be top of Google in your local area.