Find More Customers &
Grow Your Business
With Edmonton's Leading
Digital Marketing Agency
Start today with a FREE, no strings attached, audit of your current website.
Marwick Marketing are a top rated Digital Marketing Agency in Edmonton, Canada.
From Old Strathcona farmers market to West Edmonton Mall, we help real Edmonton businesses to find and attract more customers online.
As the capital of Alberta and a rapidly growing population of over 1 million people, Edmonton is a fantastic place to launch and grow a business. Thanks to low provincial tax rates and a city that's regularly ranked among Canada's most livable cities, Edmonton is a growing place and a huge opportunity for businesses and brands to connect with a young and diverse population.
Thousands of companies across Edmonton and throughout Canada trust our digital marketing agency services to help grow their online audience and attract more leads and sales online.
If you're looking for a fresh perspective on your online marketing, contact our Edmonton digital marketing agency team today for a complimentary discovery call, and find out why so many businesses trust us to help them achieve their digital marketing goals and grow their businesses.
We are a full service digital marketing agency in Edmonton, with a large team of some of the best digital marketing specialists in the country.
No matter what your Edmonton digital marketing campaigns needs, we have the right specialists, the right knowledge and the right experience to exceed your online growth goals.
From web design and development, to SEO, PPC, social media management, social media ads, graphic design and data analysis – when you partner with us, you get all of these skills and more, in your corner.
Book a quick discovery call today to find out more and to chat to one of digital marketing team about where you're at, and where you want to be. Then we'll work out a plan to get you there.
Book A FREE Discovery Call
Want to find out exactly how to grow your business online? Book a free, no strings attached Discovery Call with our expert Edmonton digital marketing team today, and let us show you how!
Edmonton's Top Rated Digital Marketing Agency
4.9/5 from over 100 reviews!
Edmonton Digital Marketing Agency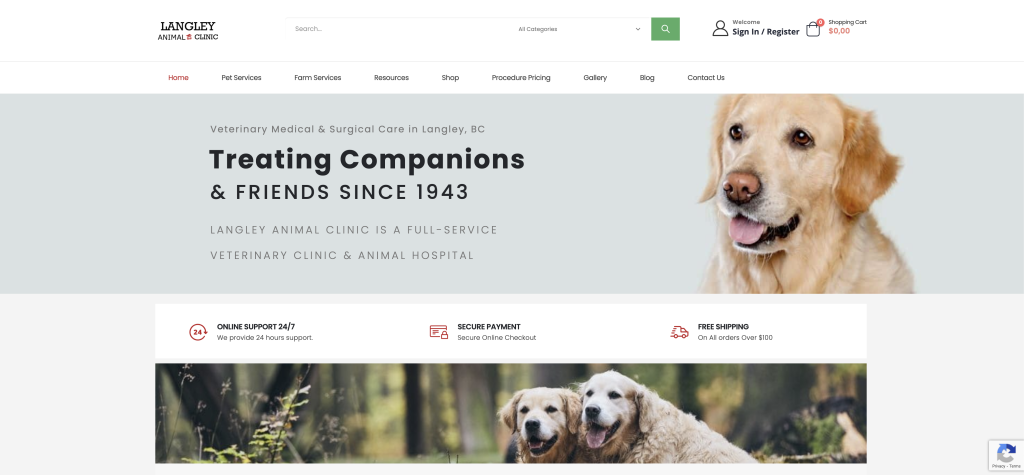 The Langley Animal Clinic is one of Canadas largest and most trusted veterinary clinics, a national level ecommerce pet and large animal store and a proven example of how effective organic SEO, Google Ads (formerly known as Google AdWords), Social Media and Google Map listings can ensure they are number one every time. We can help your business too, as we have done for Langley Animal Clinic and many others.
Page 1 Rankings on Google
Find a time that works for you, and book a Discovery Call today.
Your Local Edmonton Digital Marketing Agency
Graham Wilson
CEO @ Life Support Group
"Amazing team at Marwick Marketing - job well done! Fast, responsive, innovative and reliable. Quality service, attention to detail. Recommend above any other SEO firm in Canada or the UK for top quality results."
Tyson Nicholson
Sunly.ca
"Markwick has done a phenomenal job at both PPC and SEO. They have been able to work with me in a small market ensuring targeting was on point to allow me to get the right visitors. This led to great conversion rates. Within a week for PPC they were able to reduce my cost per lead and increase the amount of leads (which were all relevant leads too!)."
Angie Wahi
McQuarrie
"I have been working with the team at Marwick for over 6 months and after unsuccessful attempts to work with some other local agencies, I am pleased to have found the team at Marwick. They are extremely agile, responsive, and have helped pivot the companies entire digital marketing strategy with great results in just a few short months...all while developing and launching a brand new custom website too!"
How We Do It - Our Edmonton Digital Marketing Services
As a full service marketing agency in Edmonton, we offer a full range of digital marketing services to help local businesses grow.
Our experienced Edmonton SEO agency team have helped thousands of businesses grow online with targeted SEO.
We work with you to identify your goals, then we devise and implement an SEO strategy to help you achieve success.
From market and keyword research, to technical SEO and outreach with powerful content marketing techniques, our 4 step SEO process is scalable, repeatable and dependable.
Pay Per Click advertising on platforms such as Google Ads, is a great way to quickly increase your online conversions.
Our digital marketing agency in Edmonton can help you make the best use of your PPC budgets and maximize your ROAS.
Let our local Edmonton PPC specialists fine tune your campaigns, and increase your ROI today!
From organic social media management that increases your engagements, to brand building or customer acquisition focused social media ad campaigns, our Edmonton digital marketing agency and dedicated team of social media specialists grow brands like yours every day.
Start getting better results from your social media marketing today.
Driving more traffic to your website is fundamental to your future growth.
But what about your existing users?
Our Edmonton digital marketing agency team devise and run targeted, data driven A/B split tests that increase conversion rates.
Outdated website holding you back?
As a full service digital marketing agency in Edmonton, our inhouse web design and development specialists are here to help!
Get a website with the design and functionality you need to achieve your business growth goals.
Looking for a one off SEO Audit?
Our detailed and indepth manual audits are conducted by some of our most experienced Edmonton SEO specialists.
You'll get technical SEO insights and competitor analysis that gives you a clear path to organic search growth.
Contact our Edmonton digital marketing agency today to get started.
Transparent, Real Time Reporting
As a Marwick Marketing client, you'll get 24/7 access to your very own, custom reporting dashboard.
Track your rankings, traffic, Cost Per Click, conversions and any other metrics you want, all in real time.

Why Work With A Digital Marketing Agency In Edmonton?
There are many advantages to working with a digital marketing agency in Edmonton.
Hiring the best Edmonton based digital marketing agency gives you instant access to some of the best digital marketing specialists in the industry.
Top tier digital marketing talent are almost always found agency-side, where the pace is fast and the opportunities to collaborate and learn from peers is huge.
So if you're thinking about hiring a digital marketing specialist, you may want to consider hiring an Edmonton digital marketing agency instead.
You also get to benefit from the combined experience those specialists have from thousands of successful digital marketing campaigns.
Here at Marwick Marketing, we've spent the last 10 years slowly building a team of online marketing specialists who have collectively worked on thousands of campaigns for businesses across Canada.
During that time, we've developed a tried and tested process that provides predictable and reliable results for clients in all industries and of all shapes and sizes.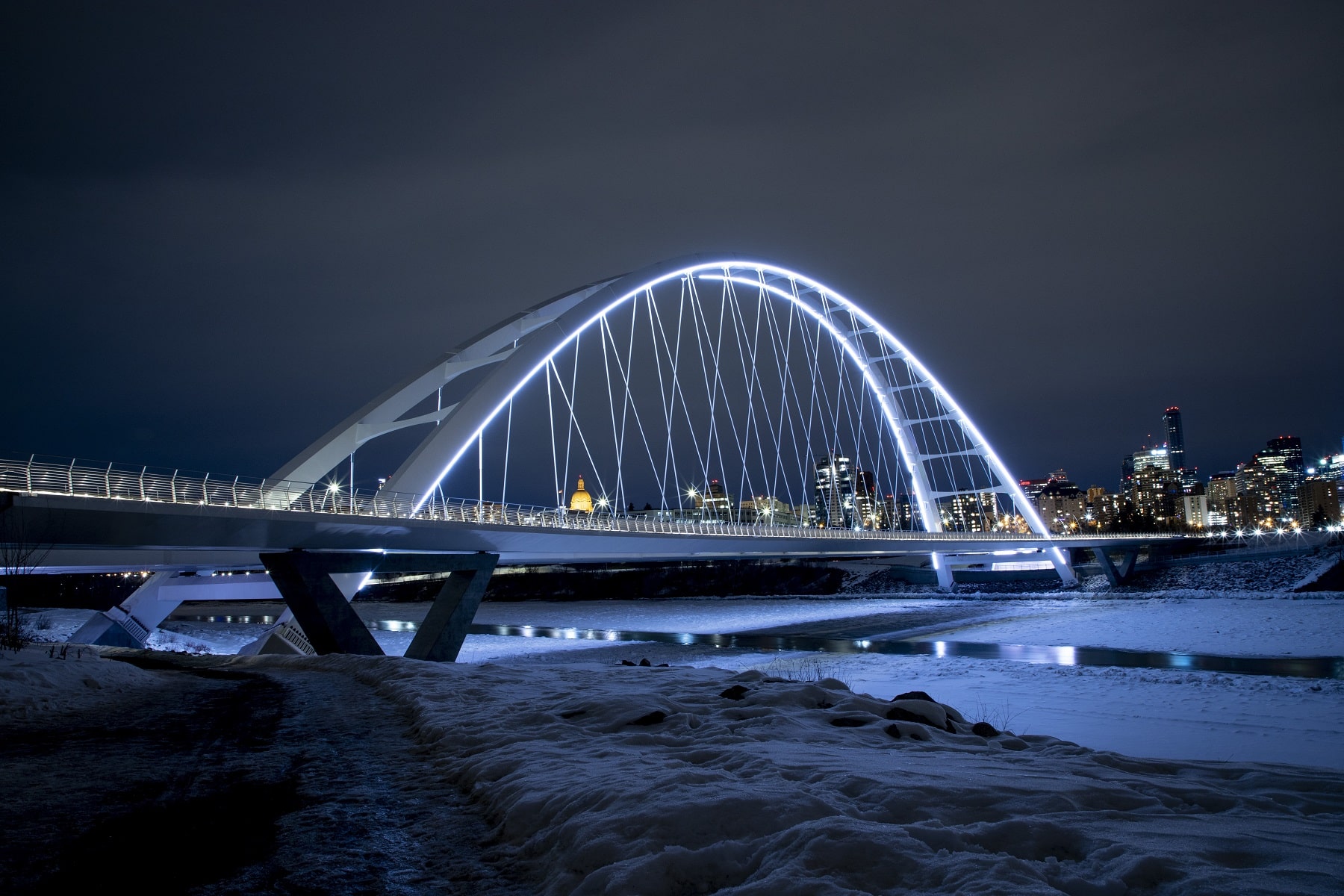 What Is Edmonton Digital Marketing?
Digital marketing in Edmonton can look very different for each business, depending on your industry and your goals.
For some businesses, the best digital marketing campaign might start with a website design or refresh, an audit of your current SEO strengths and weaknesses or an indepth review of your PPC accounts with Google Ads and Bing Ads.
Ultimately, digital marketing is a broad term that covers a large number of inbound marketing channels – SEO, PPC, Social Media Management, Web design to name a few.
Digital marketing agencies in Edmonton (like us here at Marwick Marketing) aim to create strategies that span one or more of these channels, to help you attract more users to your website and generate more sales online.
How To Develop A Great Digital Marketing Strategy
Successful digital marketing in Edmonton is all about identifying what your goals are and who your audience is.
Without spending time firmly establishing both of these things, your digital marketing campaign will be doomed to fail from the very beginning.
Let's start with identifying your digital marketing goals.
Taking the time to form a clear understanding of what you want to get out of your digital marketing services will allow you to set some clear, measurable KPIs (Key Performance Indicators) and identify the best metrics that reflect results for you.
Any good digital marketing agency in Edmonton will sit down with you in the first month of your new campaign, and take the time to discuss and agree on some key metrics for everyone to follow.
This is one of the cornerstones of our famous Client Success phase – a two month intensive discussion and strategizing phase that we use to kick start every new client campaign.
Once we understand what your end goal is with your digital marketing services, and we agree on the metrics that best measure our growth towards that goal, we'll all know clearly and transparently how the campaign is progressing each month.
Here at Marwick Marketing, transparency and accuracy in our reporting and ultimately accountability to our clients is one of our core values. Unlike many Edmonton based digital marketing agencies, we don't believe in long term contracts. In fact, we don't do contracts at all. All of our clients are free to cancel their Edmonton digital marketing services any time they wish. That means we have to be transparent, and we continually have to demonstrate return on marketing spend each and every month.
The 2nd step, is understanding who your audience really are.
In order for us to develop the best possible digital marketing strategy, we have to first develop a deep understanding of your industry, who your target audience are, what their pain points are, what they need, what they want, what they are interested in and where they spend their time online.
Once we know all of that, we'll be able to identify the best online marketing channels to connect with them in the places where they spend their time, and also ensure that we develop and promote the types of content that they need, want and enjoy interacting with.
This is the 2nd half of our Client Success Phase and it forms the backbone of the campaign we'll develop together.