If you rewind to 1995, there's an undeniable lack of racial diversity in film and media discourse. With Hollywood as one of the biggest exporters of culture at the time, diverse representation on screen was limited and depictions that made the cut mostly perpetuated false narratives and reinforced stereotypes, further relegating racialized people to the margins with very little opportunities to gain ground otherwise.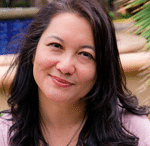 '95 was also the year Barbara Lee founded the Vancouver Asian Film Festival (VAFF) on the desire to carve out the necessary space and provide a platform where Asian stories could be told authentically. She envisioned a world where Asian actors and filmmakers would have the resources and opportunities to shape mainstream culture in a powerful and positive way. And for 25 years now, the organization has been actively promoting the need for increased overall diverse representation with a core belief that increased representation in film, television and media is the most powerful tool to combat racism. Today, VAFF is the longest-running Asian film festival in Canada.
Lee, speaking to REACH. on the phone, explains that "the erasure of marginalized groups and people of colour in the media communicates to BIPOC (Black, Indigenous, People of Colour) that they don't matter, they are not valued and they don't exist in society. The BIPOC community needs to see themselves in the media."
On September 8, 2020, the Oscars, arguably the most coveted award in filmmaking, announced a new inclusion and diversity requirement in order for films to be eligible for the Academy's Best Picture category — a move to encourage equitable representation in filmmaking, both in front of the camera as well as behind-the-scenes. (All other Academy Award categories will keep their current eligibility requirements.)
As someone who has spent decades working tirelessly to weave diversity and inclusion into the fabric of media and filmmaking, Lee says the Oscars new inclusion requirement "is just a line in the sand" and adds quite frankly that "the needle has moved very little in 25 years." But Lee is adamant about the need for a continued collective effort, especially in today's current climate. We've arrived at a time when "communities have not only been devastated by a pandemic, but there's also political, human, and environmental unrest," Lee explains. "There has never been a more important time to form a strong collective voice and innovative media platform to bring together artists, businesses and communities to have our say in social justice and racial equity."
Do not let this moment pass in vain
"We cannot waste this time," Lee continues. "We have to take everything that's happened and reflect on where we are [today]…We are at a cultural tipping point."
"What's Your 20?" serves fittingly as this year's VAFF festival theme. It takes a term widely used in the film industry that means "where are you?" or "what's your location?" VAFF challenges filmmakers to take inventory of where they are, what they see from that vantage point, and reflect on where they are going. VAFF 2020 kicks off virtually October 31 and runs to November 8, 2020.
Toronto-based filmmaker, Krista Jang, will have the Canadian premiere of her short film "Serious Lees" at this year's VAFF. With writer, director, and actor credits on the film, Jang says, "It's us telling the other side of the story. We've only seen one side for too long. It's time to start telling stories that better reflect the real world. And it's my belief that we can truly connect people through the art of storytelling and film."
Jang says having a culturally diverse production was really important to the vision of her film and credits organizations like VAFF with helping to create current conditions which gives historically marginalized people megaphone-type platforms for diverse and evolved stories to be shared. "Representation matters," Jang says, "so that the full story can be told."
("Serious Lees" actors Russell Yuen and Krista Jang)
In addition to the annual film festival, VAFF organizes programs such as Diversity in Filmmaking (DIF) Panel series, filmmaking and mentorship programs, as well as Asians in Movies, Music and Media Summit (AIM3) to amplify the importance of diversity in media.
It takes everyone to do their part
When decision-makers and media executives — and this includes marketing and communications folks, too — are the ones who have a say in what film projects are given the greenlight, which ones get jettisoned, and how these projects are promoted to the public, they are, in essence, cultural gatekeepers. There's a big responsibility in that. Steps need to be taken to unlearn racial biases (unconscious or not), dismantle outdated production models, and expand the possibilities for how stories are told. Most importantly, there needs to be a willingness to share the screen.
Lee further adds, "studios and production houses don't need to reinvent the wheel, they can connect and support organizations like VAFF to meet these [inclusion] requirements."
As a whole, Lee says, we have to make a conscious effort. "We have to support art from the BIPOC communities. You have to consume it. You need to go out and watch the movies or download the music — those are the first steps. It lets them know they are being sought out. If there's anything I can tell people it's that everybody has to do something, even if it's a small thing. It takes everyone to do their part."
To learn more about VAFF or buy tickets to the 24th annual film festival please check for details on the exciting programming they have in store on www.vaff.org or connect with them on Instagram, Facebook, and Twitter. The festival kicks off Halloween night, live at the Cineplex Odeon International Village, with a the North American Premiere of Korean box-office hit, THE CLOSET, by director Kim Kwang-bin, starring the Korean A-lister Ha Jung-woo (The Handmaiden), the pop band star Kim Nam-gil (Pandora), and Heo Yul.
Christian Thomson
LinkedIn
09/10/2020
Christian is a British-born entrepreneur and founder of Marwick. For over 19 years, Christian has successfully helped businesses excel in digital marketing. Founded in 2012, Marwick has grown from a start-up to the 11th Fastest Growing Company in Canada in 2020 and expanded into the UK in 2019.