There's an old adage that says, "Necessity is the mother of invention." Simply, it means when crisis arises, or when the need for a solution becomes imperative, you are forced to find ways of getting or achieving it.
Today, it's hard to think of something more urgent and more necessary than working towards creating a world that is fair, just, and inclusive. A culture that acknowledges our shared human experience, celebrates our connections, and values our differences as much as our similarities.
Scroll your feed, turn on the news, bear witness to recent horrific events — the racial injustices happening in our backyards. It's difficult to ignore what's happening, what has been happening for centuries. Yet here we are, again.
How did we get here? Why, after countless lifetimes fighting for a more equitable world are we still here? And what can we as marketers and communicators do about it?
Reflect, reevaluate, realize
After Tammy Tsang gave birth to her first child two years ago, her maternity leave was, she describes, a period when "time stopped," allowing her to reflect and reevaluate her role as an advertising and communications agency owner.
A natural-born leader, maverick entrepreneur and seasoned brand strategist, Tsang "always defined [her] real job as a person as advocating for the other." But even with a long history working in the diversity and inclusion space — teaming with the Canadian Centre for Diversity helping youth explore various religious cultures, working with CBC Television to help integrate underrepresented segments into the workforce, and founding the XYBOOM Intergenerational conference — Tsang admits, "I was actually part of the problem. Not part of the solution."
She recalls staring at her son in his crib and reflecting on some of the challenges she had growing up and asking herself how she was going to raise a confident child. "I had a chance to really reevaluate where I was going…So I stopped and I took a look at where I was," says Tsang. "There's all these studies around grit…but I realized that we need more grit because we're not represented…We don't fully belong yet. And no matter how Canadian I am—which I'm like, totally Canadian—people see my skin first."
A second generation Cantonese, Tsang explains how being a 'model minority' can reinforce systemic disadvantages and deny individual dimension, even though it comes with its many privileges. She says, "I think it doesn't allow people to fully belong, which is the vision of [AndHumanity]: a society where everybody belongs as they are. [It's] so important to make sure that individuals don't feel that they have to hold back part of their culture or their personalities."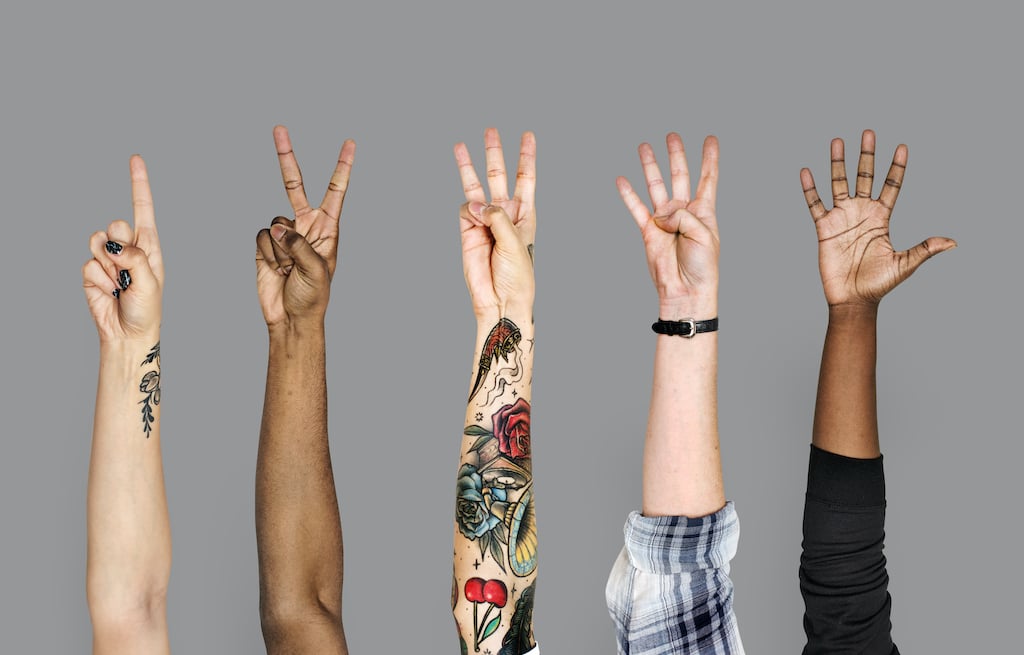 Learn, ask, launch: AndHumanity, Inclusive Marketing Agency
"I started learning and asking [questions], and getting my team to work and ask questions," adds Tsang. After more than a year in development and researching the impact that representation has on confidence, mental health and education, she, alongside Co-Founder Matthew Tsang, officially launched AndHumanity, Inclusive Marketing Agency in early May 2020.
The sister agency was formed with an entirely different approach — with diversity, inclusion, and humanity at its core — and includes a team of four expert advisors, three of whom are Certified Diversity and Inclusion Experts.
Their media release states: "AndHumanity's primary focus is assessment and consultation before moving towards strategy to ensure authentic brand content highlighting underrepresented voices, which includes but are not limited to: BIPOC (Black, Indigenous, People of Colour), LGBTQ2S+, people with invisible and visible diverse-abilities, socio-economic status, age, gender, and the intersection of these lived experiences."
"I want all children to see themselves represented, to not feel alone in their uniqueness, and to be proud of who they are. Not only in the colour of their skin, but their complex intersectional identities in a modern day reality," Tsang writes on the agency's website. The ultimate purpose of AndHumanity is "for all individuals to feel like they belong."
That's the vision. But "the mission," as Tsang explains, "is a little bit more complex. Because it really looks at what the barriers are in our industry, and how we actually got there. There are certain things that we've identified that we feel are really important."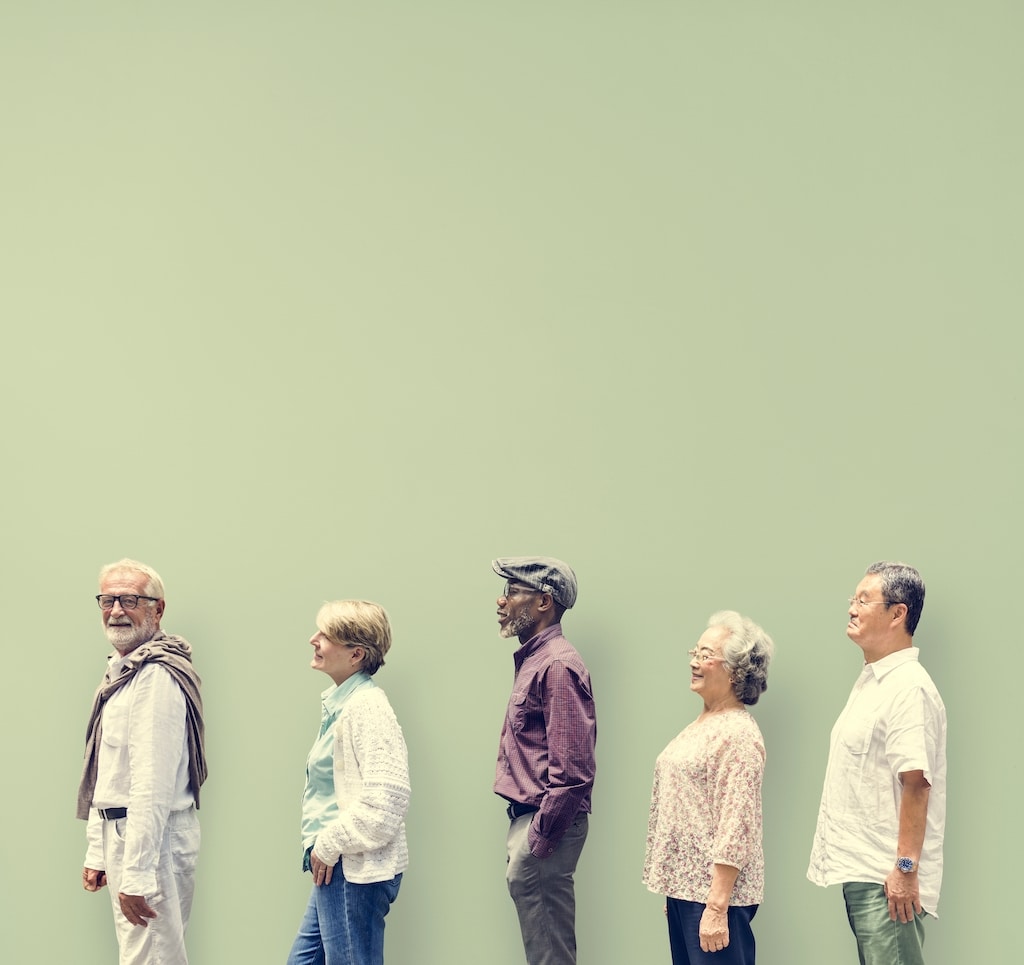 The need for more inclusive data and accessibility
To gain deep understanding, marketers and communications professionals need to uncover the nuances of the audience in order to discover what messaging resonates and how to accurately represent these groups. But to do this, we need inclusive data, accessibility as well as community collaboration.
"If there is no data, then there is no support behind it," says Tsang. "So we need to lead our industry [sic] to create more data and more accessibility…We're pushing for the industry to have more research that's more inclusive [and] to provide researchers with access to different communities…So that we can actually build mutually beneficial and trusting relationships."
Furthermore, when we share space with people who have lived experiences and then make the effort to recognize our own biases, it can help expose gaps and oversight that can lead to more truthful conversations, authentic representations, and ultimately, connection.
"We need to make sure that there's representation behind the scenes as well as in front," says Tsang. "There's a strong belief in the marketing industry that [sic] our job is to understand demographics, and therefore, we should be able to speak to it. But if you say that to an indigenous community — and you say, Well, I can just research everything about you and then do a whole campaign on you. That is not the same as having someone indigenous behind the scenes and part of the strategy, part of the creative…If we're telling these stories, and we want the nuance and accuracy of it, there's only one way to do that. You can share that space — you're sharing your mic, you're sharing your platform with this community, and that doesn't have to threaten what the marketing industry is currently built on."
Innovate: AndHumanity Brand Inclusion Self-Assessment Tool
Back to necessity and innovation. It's not enough to just advocate for the cause, build authentic relationships, and excavate the necessary data — there needs to be a better understanding of where we stand, how we got here, and what actionable, measurable steps we can take towards a solution.
So, working closely with Diversity & Inclusion experts, Tsang developed the AndHumanity Brand Inclusion Self-Assessment Tool: a resource that helps "empower brands and creatives to better understand where their work sits on the change curve." It was adapted and built upon "The Bennet Development Model of Intercultural Sensitivity" or "DMIS," created by Dr. Milton Bennet, which had the purpose to better understand a person's reaction to cultural differences.
"[It's] the first time that our industry is able to measure intercultural sensitivity or inclusion," Tsang explains. "So we developed this curve and we knew that it was important and so we created it as a free tool…We have so much space to change and learn as an industry. It's so new and it's such an opportunity for myself to contribute to the solution now instead of a problem."
(images courtesy of AndHumanity.ca)
"Space for forgiveness and taking little steps."
What if a brand takes the assessment test and the results aren't great? That ultimately means there is room for improvement. Well-intended leaders can find themselves struggling to understand what is 'right.' A lot of people genuinely want diversity and inclusion as part of their modus operandi, but they're terrified about doing or saying the wrong thing. After all: challenging the status quo, calling for higher human standards, and undoing social constructs that have been entrenched for millennia is hard work.
"There's a lot of fear of making mistakes and that's what's preventing people from entering the space," says Tsang. "But once you enter the space, you realize how forgiving it is, as long as you adapt [a] willingness to re-learn things, and [a] willingness to listen to what's hard to listen to, and then finding a solution that works for everyone. I think that's what's what I love about this space and what I love about the community. It's so supportive…There's always space for forgiveness and taking little steps."
As marketers, publicists, communications professionals, content creators, we're on the frontlines of messaging. We have the opportunity — and privilege — to create what is reflected online and in the media, and it's our responsibility to take heed. Reality is, you might fumble, you won't always get it right, it can be uncomfortable and overwhelming. But don't let the fear of not getting it right get in the way of not doing anything at all. Because when something is absolutely necessary, you'll find a way.
To learn more about AndHumanity, Inclusive Marketing Agency or to access the Brand Self-Assessment Tool, visit their website at https://andhumanity.ca
You can follow them on Facebook and Instagram for additional resources and information.
Christian Thomson
LinkedIn
10/09/2020
Christian is a British-born entrepreneur and founder of Marwick. For over 19 years, Christian has successfully helped businesses excel in digital marketing. Founded in 2012, Marwick has grown from a start-up to the 11th Fastest Growing Company in Canada in 2020 and expanded into the UK in 2019.