If you are the owner of a listing and you would like to add another user as an owner or manager, you may follow the process detailed below. This will allow you to give them access without needing to share your own personal account information. By designating them as an owner, manager, or site manager, you will be able to provide them with different levels of access.
Of the three types of users, only those named as owner have the ability to add or remove users, although it is possible for managers to remove themselves from a listing. It is also not possible to add Google Groups as managers or owners of the listing.
Types of User
Google My Business allows you to designate users as one of three types, each with their own capabilities as described below:
Owners have the greatest authority. There will only be one primary owner, however multiple other owners may be added. Owners and primary owners both have the ability to accept all Google updates, edit all business information, create and publish posts, respond to reviews, and download insights. Additionally, they may both add or delete other users, but primary owners can only delete themselves once they transfer their primary ownership to another user.
Managers are able to take most of the same actions as owners. They lack only the ability to add and remove other users (although they can remove themselves) and the ability to remove listings. In all other ways, they function as a manager.
Site Managers have the least authority. Their abilities include downloading insights, responding to reviews, creating and publishing posts, and the editing of certain aspects of the business information.
Adding Users to a Listing on Desktop
The process is simple and straightforward.
1.Ensure that you are signed in to Google My Businesses
2. Select the location that you would like to manage, if you have more than one.
3. From the menu, select Users.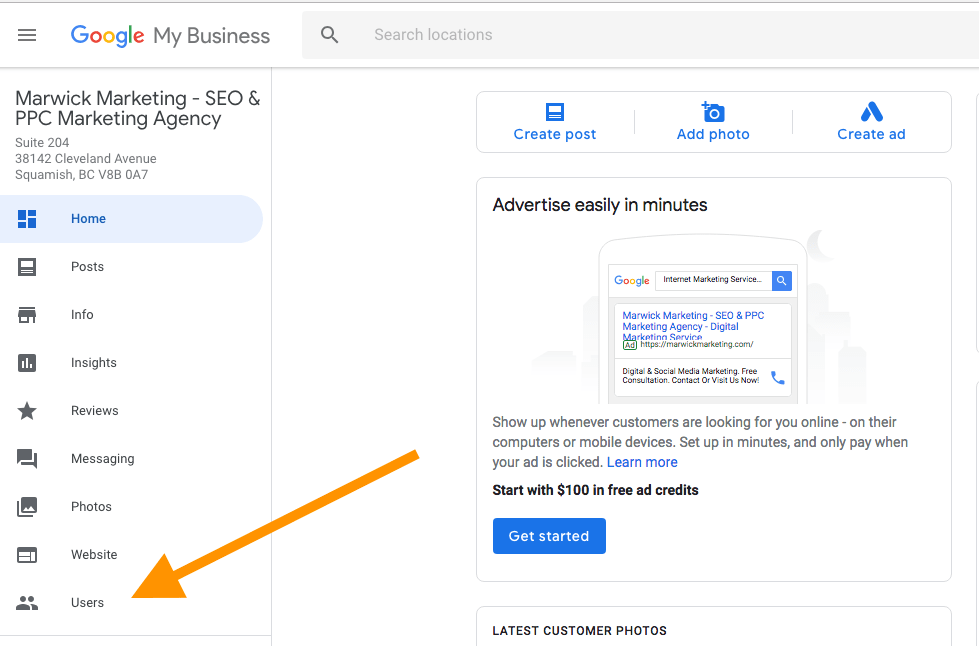 4. Click on the "Invite New Users" icon in the top right corner.
5. Enter the name or the email of the new user that you wish to add. If you are seeking to add an agency to your location, you will need to add their location group ID. You may need to contact the agency for the ID.
6. Assign the new user a role from among User, Manager, or Site Manager.
7. Click Invite. Once the new user accepts the invitation, they immediately have access.
Adding Users to a Listing on Mobile
Adding users on mobile is a similar process.
1. Open the Google My Business App on your device.
2. Select More, followed by Manage Users.
3. Tap the plus sign (+) in the top right corner.
4. Now enter the name or email of the user you wish to add. As with desktop, you may at this point add an agency using their location group ID.
5. Select the role of the new user from User, Manager, or Site Manager.
6. Confirm the new user's email address and select Send.user's email address and select Send.
This page will now select all active users, and invited users. You may choose to cancel pending invitations by tapping the 3-dot menu    next to their invitation, followed by the Remove icon  .
You will be notified by email once a new user has accepted the invitation. All users in the account will have access to the names and email addresses of the owners and managers.
About Marwick Marketing
Marwick Internet Marketing is a Premier Google Partner Agency specializing in Search Marketing (SEO, Google Ads, PPC & CRO). With offices in Vancouver, Victoria and Squamish, Canada.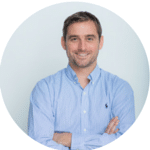 Written by Christian Thomson. Christian is one of Canada's most sought-after digital marketing experts. Well known for helping business owners navigate and dominate the digital landscape. Over the last 15 years, Christian has helped companies, brands, and government organizations drive better results online
Related Posts
Christian Thomson
LinkedIn
10/12/2018
Christian is a British-born entrepreneur and founder of Marwick. For over 19 years, Christian has successfully helped businesses excel in digital marketing. Founded in 2012, Marwick has grown from a start-up to the 11th Fastest Growing Company in Canada in 2020 and expanded into the UK in 2019.