When you decide you hire an SEO firm, you will find that there is no shortage to choose from. But do you know how to choose the right one for you?
When it comes to an important part of your business like your Search Engine Optimization, you don't want to settle for the first thing you find in a quick online search. It's important that you find a firm that can meet all your needs and work with you effectively.
Here are 5 ways to qualify an SEO firm.
1. Ask for a list of Current and Past Clients
Reputable SEO firms should have no issue sharing a short list of past and present clients. This will help give you an idea of how effective they are and what a working relationship with them might be like. Clients should be able to give you an idea of what sort of impact the SEO firm had on their search rankings, the size of their audience, and their conversions.
2. Find a Company that Tracks All of Your Data
You want decisions to be made based on data and results, not just instinct and gut feelings. Your SEO firm should be tracking and measuring all of your data, including phone calls, site visits, contact forms, click-through rates, and much more.
3. Set Specific Goals and Find a Firm Capable of Meeting Them
When you are looking to hire a firm for your Search Engine Optimization (SEO), have a goal more specific than "increasing organic traffic." While greater amounts of traffic may be a good thing, it doesn't automatically translate to increased revenue for your business. Ranking well in the SERPS likewise is not going to prove useful if you are ranking for something outside of your domain.
Detail what it is that you are looking for. This may be a boost to your sales by ranking on certain keywords, reducing your website's bounce rate, or improving your conversion rate. Perhaps you seek to build a strong following on social media or create sponsored content.
Whatever your goals may be, be clear on what you expect and what you will require to reach those goals.
4. Trust Word of Mouth
Your first instinct may be to do an online search and choose the company that ranks well with the search engines. That seems logical enough, given that this is what you want them to do for you. Consider, however, that there are excellent companies that are so busy optimizing sites for their customers that they don't do their own as effectively.
A truly excellent SEO firm should have long-time customers who have also referred others to them. A firm that consistently satisfies its customers and earns referrals will be busy enough without having to scramble for attention online.
Of course, this doesn't mean that a firm that does score well in search engines or "best of" lists aren't worth investigating; just be sure to factor in more than their position in the SERPs.
5. Work with a Firm that Communicates Effectively
You probably already have access to many of the tools that an SEO firm will use, but you likely don't have the time or resources to go through and analyze all the data. For this reason, you want to work with a specialist that can effectively communicate to you everything that you need to know.
SEO is an ongoing affair, so it is possible that you will be working with your chosen firm for many years. Make sure you find a company that you can trust and build a long-term relationship with.
Marwick Marketing is a leading digital marketing agency in Canada. Work directly with an SEO consultant or Google Adwords consultant and hire us for google ads management to improve your online visibility or reduce the Google ads cost against your competitor. 
Speak to a SEO Vancouver consultant to help you optimize your Google ads campaign!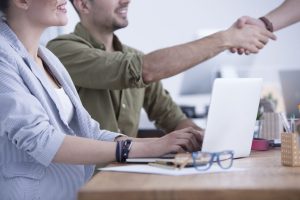 Christian Thomson
LinkedIn
22/11/2019
Christian is a British-born entrepreneur and founder of Marwick. For over 19 years, Christian has successfully helped businesses excel in digital marketing. Founded in 2012, Marwick has grown from a start-up to the 11th Fastest Growing Company in Canada in 2020 and expanded into the UK in 2019.