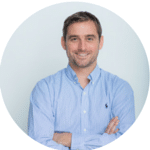 Marketing your business online can be challenging at the best of time, let alone with the hundreds of updates that happen all the time. Here are my top five things that changed in the last few weeks that every business owner needs to know to stay current.

Google Spring Clean – Google announced on the Webmaster blog that they are going to be boosting the effects of the mobile-friendly algorithm they launched back on April 21, 2015.
Google said the update will happen "beginning in May 2016," and it "increases the effect of the [mobile-friendly] ranking signal." Google said if you are already mobile-friendly, you do not have to worry, because "you will not be impacted by this update."
What this means for you? If you have a Mobile Friendly website, nothing. If you don't have a mobile responsive website then expect another big drop in visibility for your website.
Google Ads (formerly known as Google AdWords) – Google have removed the right hand side column of adverts from the search results (positions 4th – 10th) and added the 4th placement to the top. Leaving us with a more mobile looking results page. The top four positions are now paid (Pay-per-Click), following by the Google index.
What this means for you? Make sure you review your ad position, in the past being 4th or 5th was still ok as it would show in the top right of the page. If you're still in this area then your ads will have dropped off page one.
Desktop Search – It's not news to anyone that your customers are finding you more on mobile devices in 2016 than previous years. However last month ComScore released official search data that shows that people using a desktop computer to search online peaked in 2013. If you were wondering how many times people use Google per month to search for anything that number now sits around 20,000,000,000.
What this means for you? Review your website and digital marketing, make sure a potential customer can find you, then find the information they need and execute all these in lightening speed. 80% of all mobile searches happen even when a desktop/laptop is readily available. From these searches 77% of searches lead to some sort of action; calling you, sending an e-mail, getting directions to your office or researching your business.
Facebook Impersonation Tool – Facebook is rolling out a new tool to stop people from pretending to be other people. If the automated tool spots a potential example of impersonation, it will send a notification to the person it believes is being trolled. That user will then have the option of confirming whether they are genuinely being impersonated or if the site has made a mistake.
What this means for you? This should help local businesses who suffer from fake reviews and business owners who have duplicate profiles online.
Twitter Stickers – We've got word that Twitter are currently testing "stickers" that would let its users add drawings on top of pictures. The feature would let people overlay images on top of existing photos, according to a report from Re/Code. It could be an expansion of a secret app offered to celebrities called Twitter Camera – an exclusive app that allows those that are given it to have a "custom photo experience" and produce exclusive pictures and gifs for Twitter.
What this means for you? Potential branding on visual graphics once posted to Twitter.
I hope this helps, we're getting ready to host the 2016 Canadian Internet Marketing Conference in Squamish in April, so stay tuned for some awesome blogs direct from the people in the know – Christian